Join the Newcastle racing family and help support the invaluable service that the Westpac Rescue Helicopter Service provides!
Not only is it the eve of Newcastle's richest race but the Westpac Hunter Luncheon also reminds us of the tireless efforts of the Westpac Helicopter Service team, volunteers and advocates who help keep this community safe 24 hours day 7 days a week on nearly 2000 missions each year!
Speaking with Kellie Lovett from Australian Bloodstock she commented "We live close to the helipad where the Westpac Chopper takes off and lands and although we hold our breath when it takes off, we feel thankful we have this service at hand for our region and that of NSW as we know that they are heading to save lives." – Kellie Lovett
The who's who of not only Newcastle Racing but Sydney racing will take to the stage in a Q&A which always provides a laugh and some hot tips for the Hunter's Race Day card.
Join us on this great day in with Novocastrians and Race Day enthusiasts to raise money and awareness for an invaluable service.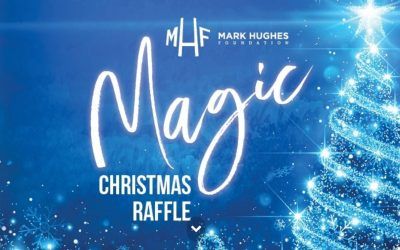 The Mark Hughes Foundation continues to strive for a cure to Brain Cancer and the tireless efforts of the MHF team need to be comended! The grants to researchers are consistently pushing the boundries of Brain Cancer research and working towards a cure. The Australian...
read more