After back to back 100 win seasons, Australian Bloodstock's connections are celebrating yet again!
The ghostly grey MAWAANY MACHINE won at Pakenham on 18th of July to make it win number 100 for the 2020/2021 racing season. 
With feature race wins this season like the $5M All Star Mile and Newcastle Cup, the team have been riding high on years of success.
Watch Mugatoo's All Star Mile Win
Among the 2020/2021 season highlights are:
The All Star Mile – Mugatoo
Group 3 Newcastle Newmarket – Gem Song
Muswellbrook Cup – Itz Lily
Magic Millions Country Cup – Animate
Listed Bendigo Golden Mile – Ironclad
Summer Provincial Series – Itz Lily
Listed Takeover Target Stakes – Enchanted Heart
Listed C S Hayes Memorial Cup – Ironclad
Listed Iron Jack Premiere Cup – Mugatoo
Group 3 Newcastle Cup – Mugatoo
Group 2 McCafe Caulfield Sprint – Graff
Group 3 Hotham – Ashrun
Group 3 Iron Jack Premiere Cup – Mugatoo
Provincial Championships – Cristal Breeze
Ladbrokes Australian Hurdle – Saunter Boy
Kevin Lafferty Hurdle – Saunter Boy
The success has been replicated off track also with huge results in the sales ring for the leading syndicator's connections. At the Magic Millions Broodmare sale in May the team said goodbye to Miss Canada for $750k, Game Of Thorns for $350k and Itz Lily after winning nearly $500k on track sold for $100k. Group 3 winner Aliferous who also won nearly $600k was sold for $475k.
For a team who have won some of Australia's greatest races with English Imports, the increased investment in the local yearling market in the past few years is paying huge dividends. The likes of Wandabaa, a $36k 2018 Inglis Classic purchase has won over $500k on track and Enchanted Heart, another 2018 Classic purchase picked up for $80k has won nearly $400k.
Enchanted Heart wins the Takeover Target Stakes
''We are delighted to once again reach the 100 mark for winners this season with some notable big race wins including the $5M All Star Mile.
With prize-money levels in Australia reaching unprecedented levels, it is testament to the placement of the horses by the trainers that we are able to hit that mark again this year.
Most importantly however, it is very rewarding to see so many owners get 'that thrill' of winning, as well as getting such good returns by way of the lucrative prize-money on offer." – Jamie Lovett
With tighter restrictions on international horses entering the Spring carnival this year the team are hard at work sourcing their latest Imports, stay posted to their social media for announcements.
LET US KNOW WHAT TYPE OF HORSE YOU WANT TO RACE AND WE'LL BE IN TOUCH!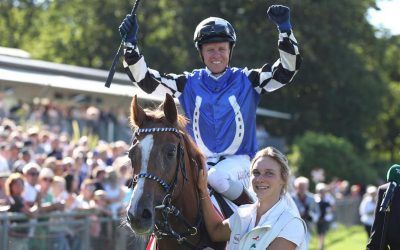 Story by Tara Madgwick for breednet.com.au:Australian interest was high in Group I racing overnight in Europe and while Australian bred and owned colt Artorius raced below his best at Deauville, the Australian Bloodstock team had plenty to celebrate claiming their...
read more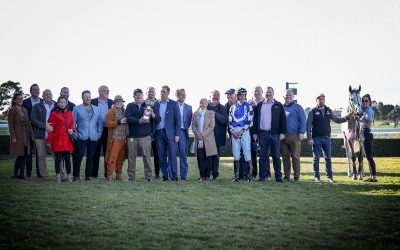 Saunter Boy | Aug 07, 2022 | Race: 5 - Sandown -Lakeside | Margin: 0.80 | Ciaron Maher & David Eustace /  S Pateman $400,000 Grand National Hurdle (4200 METRES)WATCH THE RACE>>Owners: Australian Bloodstock (Mgr: L Murrell), Australian Bloodstock No 2 (Mgr: J...
read more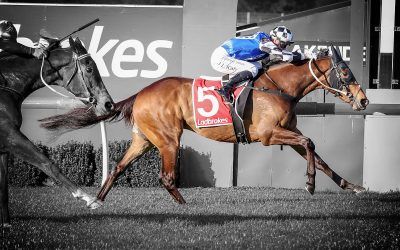 Golden Crusader | Aug 07, 2022 | Race: 6 - Sandown-Lakeside  Margin: 0.40 | Price Kent Racing / Jamie Kah $55,000 Ladbrokes Switch Handicap (2100 METRES)WATCH THE RACE>>Owners: Australian Bloodstock, Simon Dorrat, Louise Ellis, Matthew Faiman, Billy Geaney, Lisa...
read more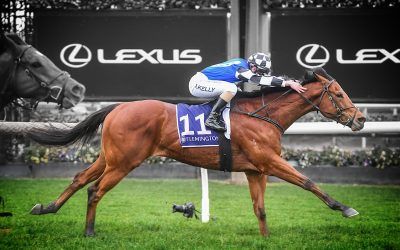 Turn On The Charm | Aug 06, 2022 | Race: 8 - Flemington| Margin: 0.30 | Price/Kent Racing / Alana Kelly $150,000 The Skyline Lounge (1410 METRES)WATCH THE RACE>>RECENT PURCHASES[mist_new_horses_available template="off" items_per_slide_tablet="1" loop_slider="on"...
read more