We take great care in rehoming our retired racehorses, and seeing them flourish in their new lives is very rewarding.
Our Group 3 winning ARTICUS (Areion x Almerita) retired last year after a 55 race career and needed a new home.
Following the loss of her last horse to a rare sickness, ARTICUS is healing her heart.
The team at Transitioning Thoroughbreds do a fantastic job in retraining horses and finding their forever home and ARTICUS was a perfect fit for their program.
"When retirees enter the foundation there is that unknown of what potential they have. Our initial physical assessment of them along with the background information provided from the trainers and riders and handlers give us a good overview of the horse at hand." – Jane Gollan – Transitioning Thoroughbreds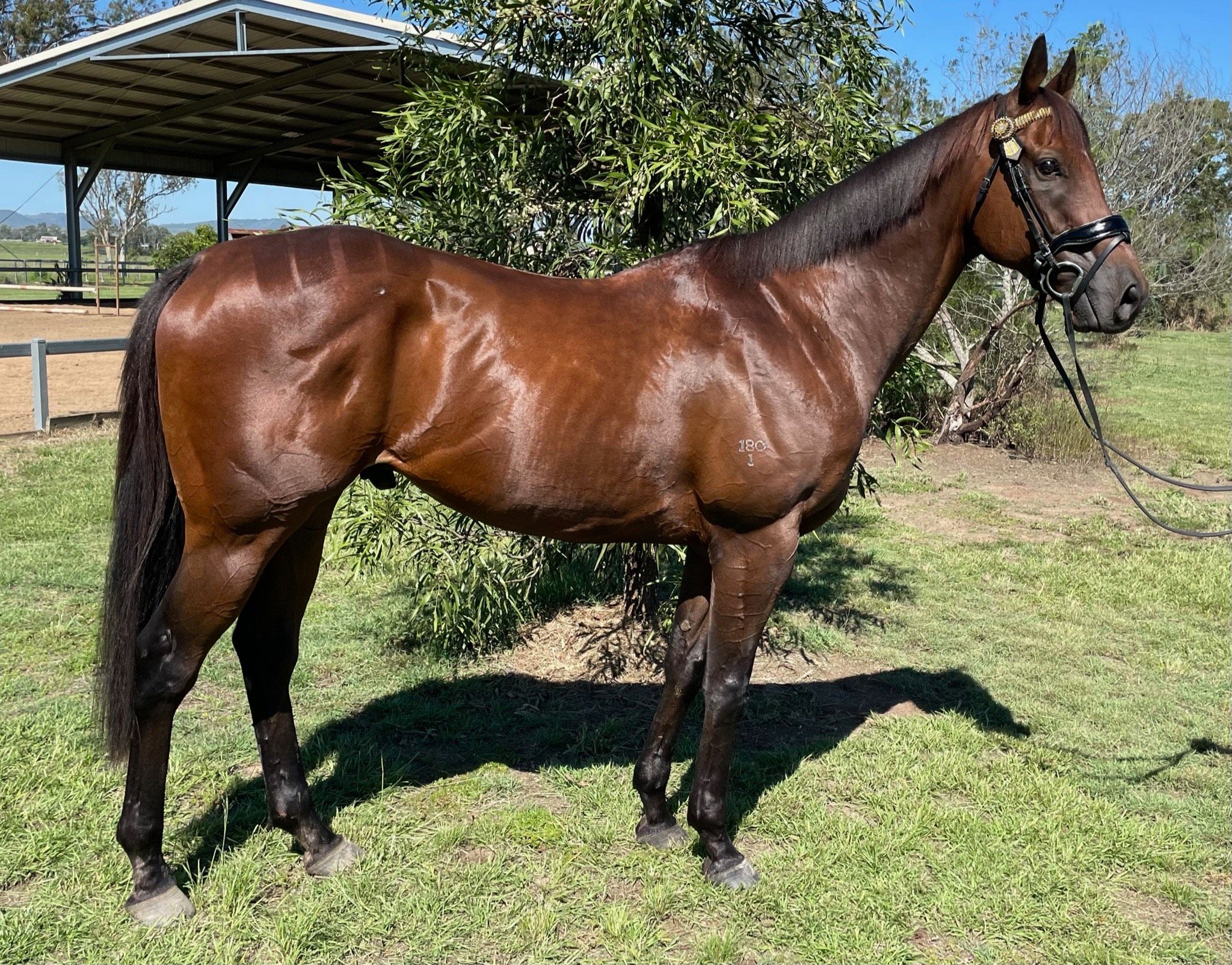 ARTICUS was a favourite at the Lees Racing Gold Coast stables, with his beautiful nature and love for people he was destined to bring joy to humans long after his racing career. When hearing of his retirement, Mandy Jupp from Lees Racing who knows Jane Gollan quite well recommended we give ARTICUS his new home with Transitioning Thoroughbreds.
"All retirees will start off with a relatively similar program but then have it tailored as they progress.
It is the journey of watching these Thoroughbreds develop in their own unique way, accomplishing skills week by week and showing a strength towards another equine discipline that is very rewarding of the retraining process.
Unveiling their untapped potential for something else other than being a racehorse really is exciting." – Jane Gollan
ARTICUS progressed through his retraining with flying colours and has started to compete in competition.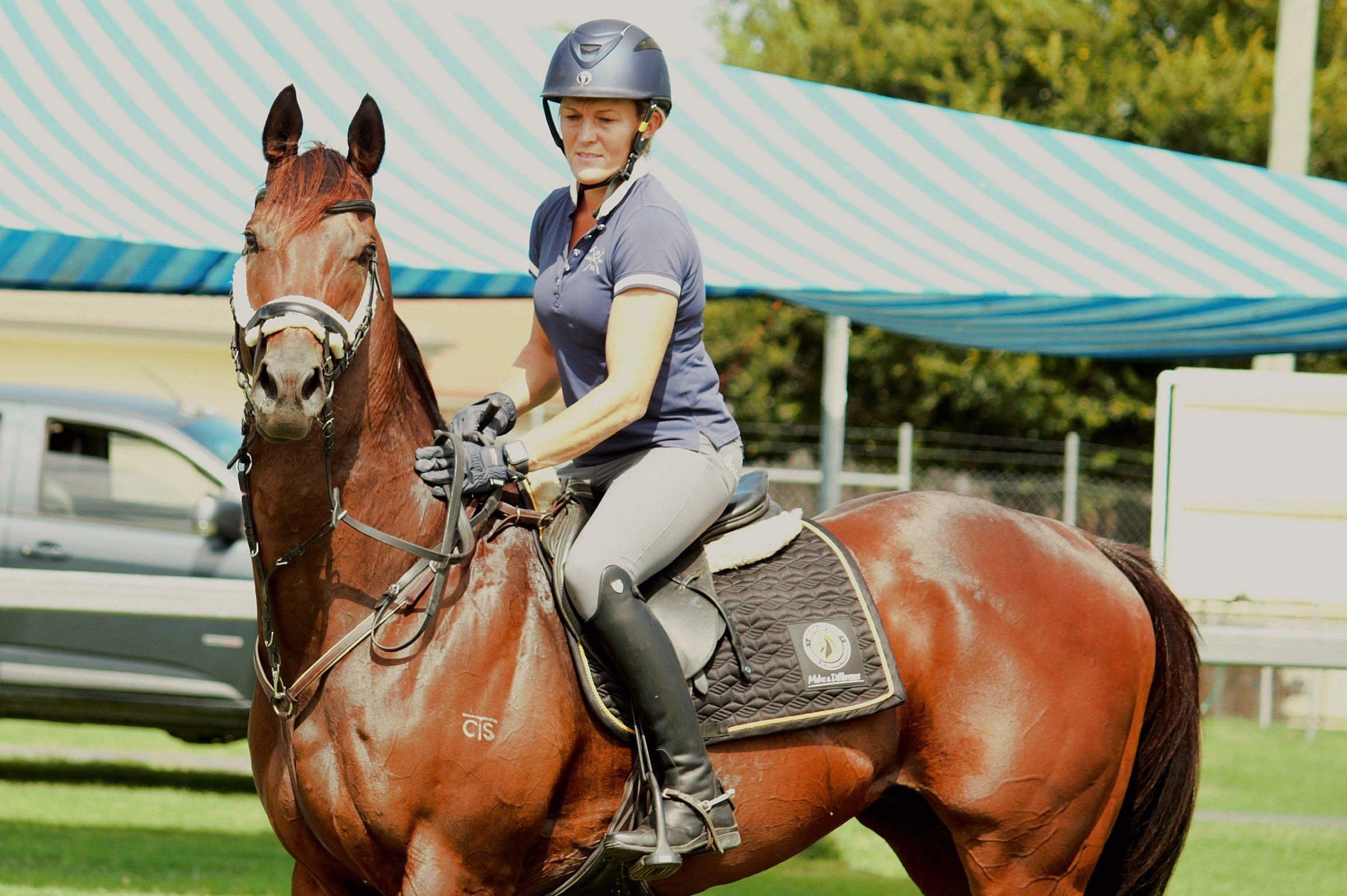 We aliken retraining Thoroughbreds to teaching children in a classroom. At first we may need to hold their hand and support them whilst we show them the ropes but when they know how to do it they WANT to do it with enthusiasm and such willingness!
We want to transition the retirees into horses with a repertoire of skills to make them suitable for pleasure riding or competition.
It is important we produce safe and sound riding horses for riders of a variety of levels and disciplines.
Our small team is so passionate about the foundation's cause. We want to make a difference to each thoroughbred who comes into the foundation and help find them a new job after racing. The racehorses are used to having such managed lives and it should be our duty to see this continue giving them purpose for something else." – Jane Gollan
There is so much love for these beautiful animals and there are loads of people wanting to be involved in their lives after racing, whether it be pleasure riding, a new paddock to live out their days or competition, there are many options for our retired horses.
There is such a positive impact on the adopters of the graduates. When they are matched suitably and find their soul mates in the horses, it changes their lives. We receive the feedback from them and it's those comments that keep us going to do the best we can do for these animals.
It is a wonderful thing for racing to herald these off the track Thoroughbreds achieving in their next careers and in their suitable and loving homes.
This week ARTICUS was matched with 16YO Sienna Elliott of Rockhampton who is a serious rider who will compete in Interschool and open competitions. Following the loss of her last horse to a rare sickness, ARTICUS is healing her heart. Her mother Sue says "I have not seen Sienna as happy as this in over a year. She is absolutely smitten by him." Parents Brad and Sue along with Sienna have now welcomed ARTICUS to their family after making an application to adopt him early in his retraining journey." – Jane Gollan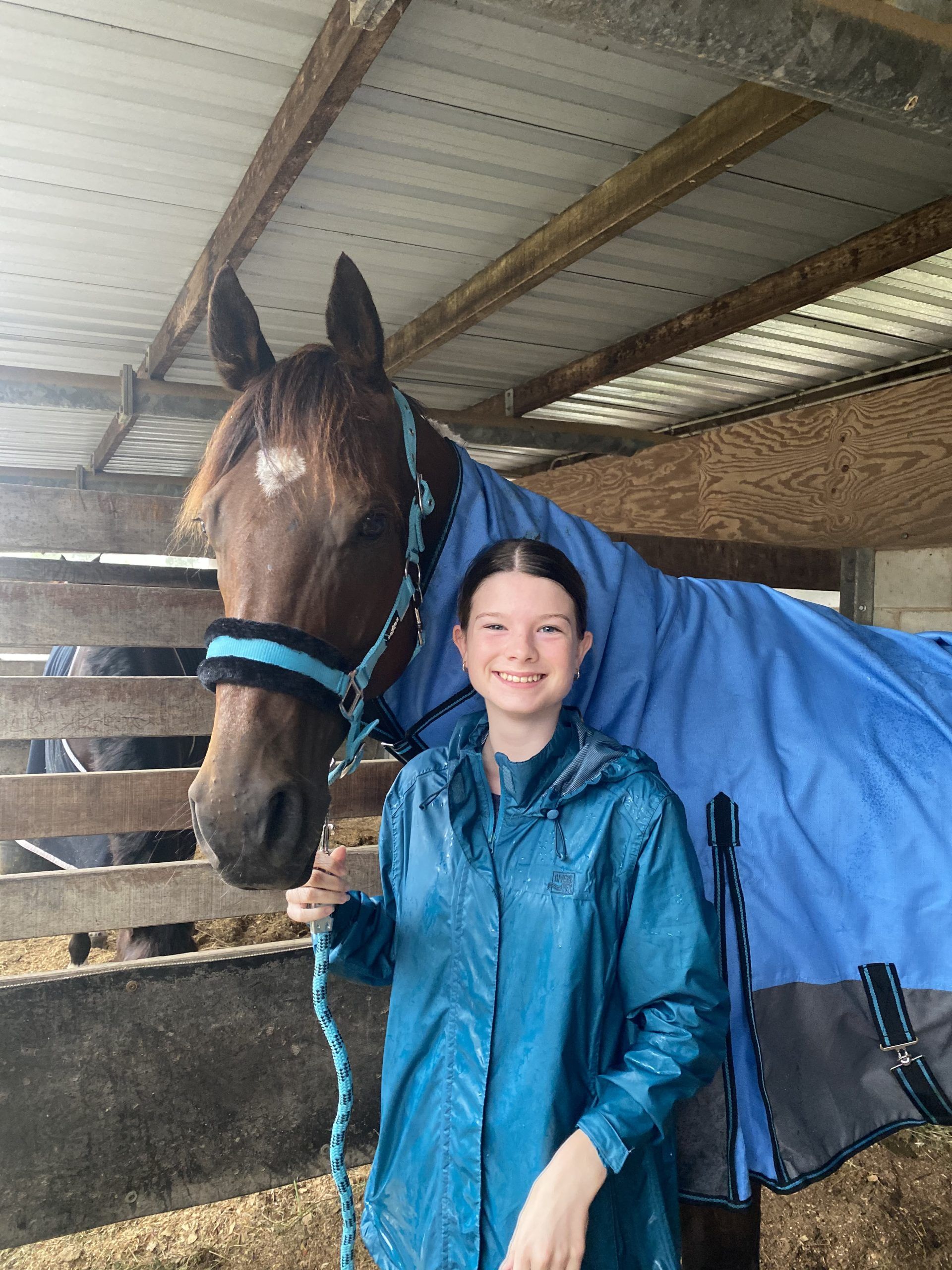 We will keep in contact with Sienna as ARTICUS continues his new journey!
Want to donate or volunteer? Checkout the Transitioning Thoroughbreds website here.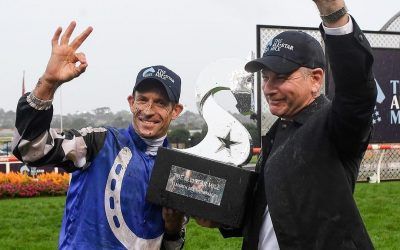 Story by Ben Sprorle for racing.comMugatoo's All-Star Mile trophy has gone under the hammer reaching a winning bid of $30,000 in an online auction amongst connections on Tuesday. The Kris Less-trained galloper won the $5 million All-Star Mile at The Valley in March....
read more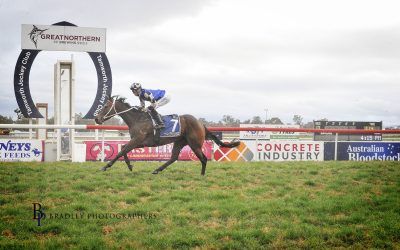 Tawfiq Lass Jul 23, 2021 Race 7 - Tamworth Margin: 4.00 Kris Lees / Dylan Gibbons $24,000 JT FOSSEY TAMWORTH CLASS 2 HANDICAP (1200 METRES)TAWFIQ LASS (Press Statement x Tawfiq Valley) keeps improving as she made it win 3 from start 7 on the 23rd of July at Tamworth....
read more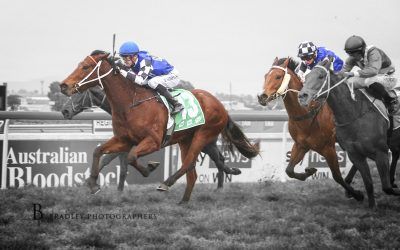 Phule Jul 23, 2021 Race 5 - Tamworth Margin: 0.80 Kris Lees / Dylan Gibbons $24,000 COREY'S CATERING MAIDEN PLATE (1000 METRES)PHULE (Shalaa x Esprit Hi) made a winning debut at Tamworth on the 23rd of July. The stunning filly was picked up at the 2020 Magic Millions...
read more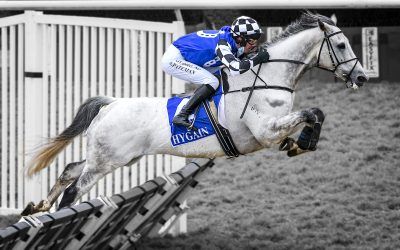 Mawaany Machine Jul 18, 2021 Race: 4 - Racing.Com Park Margin: 2.00 Kris Lees / S Pateman $35,000 Ecycle Solutions BM120 HurdleMAWAANY MACHINE (Teofilo x Middle Persia) put on another brilliant display at Warrnambool on the 18th of July. The 8yo stunning Grey has...
read more