Enjoy the thrill of racehorse ownership and join Australia's leading Thoroughbred Syndication! From the excitement of winning a country maiden right through to the Melbourne Cup we give our owners the best racing experience possible. We've shared enormous success with our wonderful owners with over 600 wins, over 68 at Group and Listed level and 12 group 1's, and we're only just getting warmed up!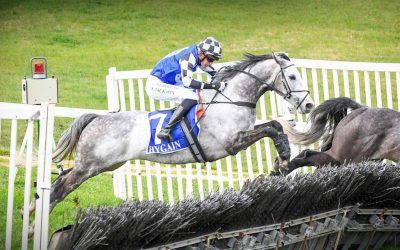 Story from justhorseracing.com.auThe Ciaron Maher & David Eustace – trained Saunter Boy will return to the jumps for his next start despite a pleasing second on the flat at Flemington. Saunter Boy chased home stablemate South Pacific in the Adam Lindsay Gordon...
read more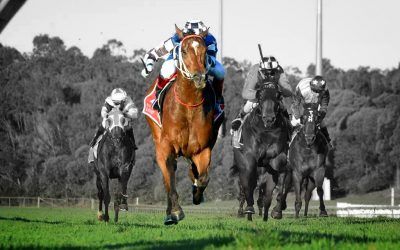 Redoute's Image Jun 09, 2021 Race 7 - Sunshine Coast Margin: 2.80 KRis Lees / Craig Williams $35.000 BUTLER MCDERMOTT LAWYERS FILLIES AND MARES CLASS 1 PLATE (1200M)Our outstandingly bred mare REDOUTE'S IMAGE (Redoute's Choice x Tracy's Image) found the warm weather...
read more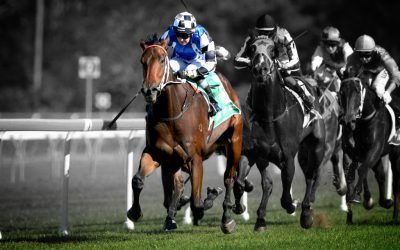 Luscinia Jun 07, 2021 Race 1 - Taree Margin 2.30 Kris Lees / A Gibbons $22,000 IRON HORSE GLOBAL SADDLE CLOTHS 2YO HANDICAP (1250 METRES)The wait was well worth it for LUSCINIA (Nicconi x Nightingales) as he put them away with ease on debut at Taree on the 7th of...
read more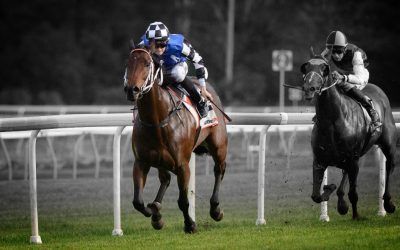 Excelness May 24, 2021 Race 5 - Taree Margin: 0.80 Kris Lees / Dylan Gibbons $22,000 HOPKINS LIVERMORE CUP NOW 27 AUG CLASS 1 HANDICAP (1000 METRES)The consistently improving EXCELNESS (Exceed And Excel x Dearness) won again on the 24th of May. Given a perfect ride by...
read more
LET US KNOW WHAT TYPE OF HORSE YOU WANT TO RACE AND WE'LL BE IN TOUCH!
SIGN UP FOR EXCLUSIVE OFFERS ON LATEST PURCHASES
Upcoming Runners
Recent Winners
| Horse | Date | Race | Margin | Jockey |
| --- | --- | --- | --- | --- |
| Asherla | Jun 20, 2021 | 2 - Kempsey | 1.80 | Dylan Gibbons |
| Think Free | Jun 20, 2021 | 7 - Kempsey | 1.80 | A Bullock |
| Redoute's Image | Jun 09, 2021 | 7 - Sunshine Coast | 2.80 | Craig Williams |
| Luscinia | Jun 07, 2021 | 1 - Taree | 2.30 | A Gibbons |
| Excelness | May 24, 2021 | 5 - Taree | 0.80 | Dylan Gibbons |
| Saunter Boy | May 23, 2021 | 2 - Sandown-Lakeside | 10.00 | S Pateman |
| JaJa Chaboogie | May 17, 2021 | 4 - Tamworth | 0.10 | A Gibbons |
| Azarmin | May 12, 2021 | 5 - Warwick Farm | 1.80 | J B Mc Donald |
| Enchanted Heart | May 08, 2021 | 6 - Gosford | 0.50 | J R Collett |
| Mawaany Machine | May 04, 2021 | 3 - Warrnambool | 3.00 | S Pateman |
| JaJa Chaboogie | Apr 26, 2021 | 5 - Port Macquarie | 0.50 | A Gibbons |
| Excelness | Apr 20, 2021 | 3 - Scone | 0.50 | Dylan Gibbons |
| Tawfiq Lass | Apr 19, 2021 | 8 - Coffs Harbour | 4.50 | A Gibbons |
| Saunter Boy | Apr 18, 2021 | 2 - Racing.Com Park Syn | 2.80 | S Pateman |
| Cristal Breeze | Apr 17, 2021 | 3 - Royal Randwick | 0.20 | J Bowman |
| Miss Canada | Apr 11, 2021 | 8 - Sunshine Coast | 3.00 | J Byrne |
| Enchanted Heart | Apr 07, 2021 | 8 - Canterbury Park | 0.10 | J R Collett |
| Grande Rumore | Apr 07, 2021 | 4 - Canterbury Park | 0.10 | J Bowman |
| Ironclad | Mar 27, 2021 | 8 - Bendigo | 1.80 | Jamie Kah |
| Itz Lily | Mar 26, 2021 | 8 - Muswellbrook | 0.20 | A B Collett |
"I would like to take this opportunity to thank you for the exceptional service that you provide.
Your guidance and knowledge has assisted in taking my breeding & racing enterprise to the next level with numerous results in Australia and internationally. Your dedication, professionalism and honesty is a quality unmatched.
Your international selection criteria is unrivalled and putting your own capital into what you recommend speaks for itself in the confidence of how you go about business."
"Winning a black type race overseas (with Delectation) is something I could never have imagined, and I have the greatest admiration and respect for the Australian Bloodstock guys. They are amazing how successful they have been at picking a horse with talent overseas, and bringing them to Australia and winning races. Their strike rate is so good. Big Duke is a prime example. He had won one race in England (at Wetherby) when Australian Bloodstock bought him, and he has since won the Launceston Cup and Manion Cup and Chairman's Handicap in Sydney for us"
As one of the owners of 2014 Melbourne Cup winner Protectionist, the Mendooran (NSW) farmer understandably rated the German stayer's runaway victory, with English jockey Ryan Moore aboard, as his greatest thrill in racing.
"It's been a wonderful association and, of course, still is with Australian Bloodstock. There's no way I could ever have envisaged getting the opportunity to win races all over the world in countries such as Germany, France, Singapore and New Zealand"