Trainer: Peter and Paul Snowden
Incentives:
ADICTICE NATURE x PRINCESS AWARD – FILLY
● Inglis May Yearling Sale LOT 672
● Trainer: Peter & Paul Snowded
SHARE PRICE: 2.5% – $1,35.50 | $3,271  
G1 Oaks type of filly. Given the Oaks generally struggles to have more than 6-7 runners this is a great area of advantage to look at.
Family of Culminate! One of the real top families in the stud book and you will notice all the good horses in this family are filles.
She is as black as night and just a beautiful moving filly, anyone that sees this girl will fall in love straight away.
She is a "B+ DNA" and a "2 turner" which in "English" means she has all the traits to be a stayer, so we expect to see her winning from 1600 to 2400m.
If you showed this filly to 100 bloodstock agents without a pedigree and said name what her sire is, most would say SAVABEEL, which is the sires sire!
Horses who "throw to type" have a greater chance of success.
Peter And Paul Snowden are very pleased and appreciative to get this filly.
🎥 WATCH BELOW TO HEAR LUKE MURRELL'S THOUGHTS ON WHY WE PURCHASED THS FILLY !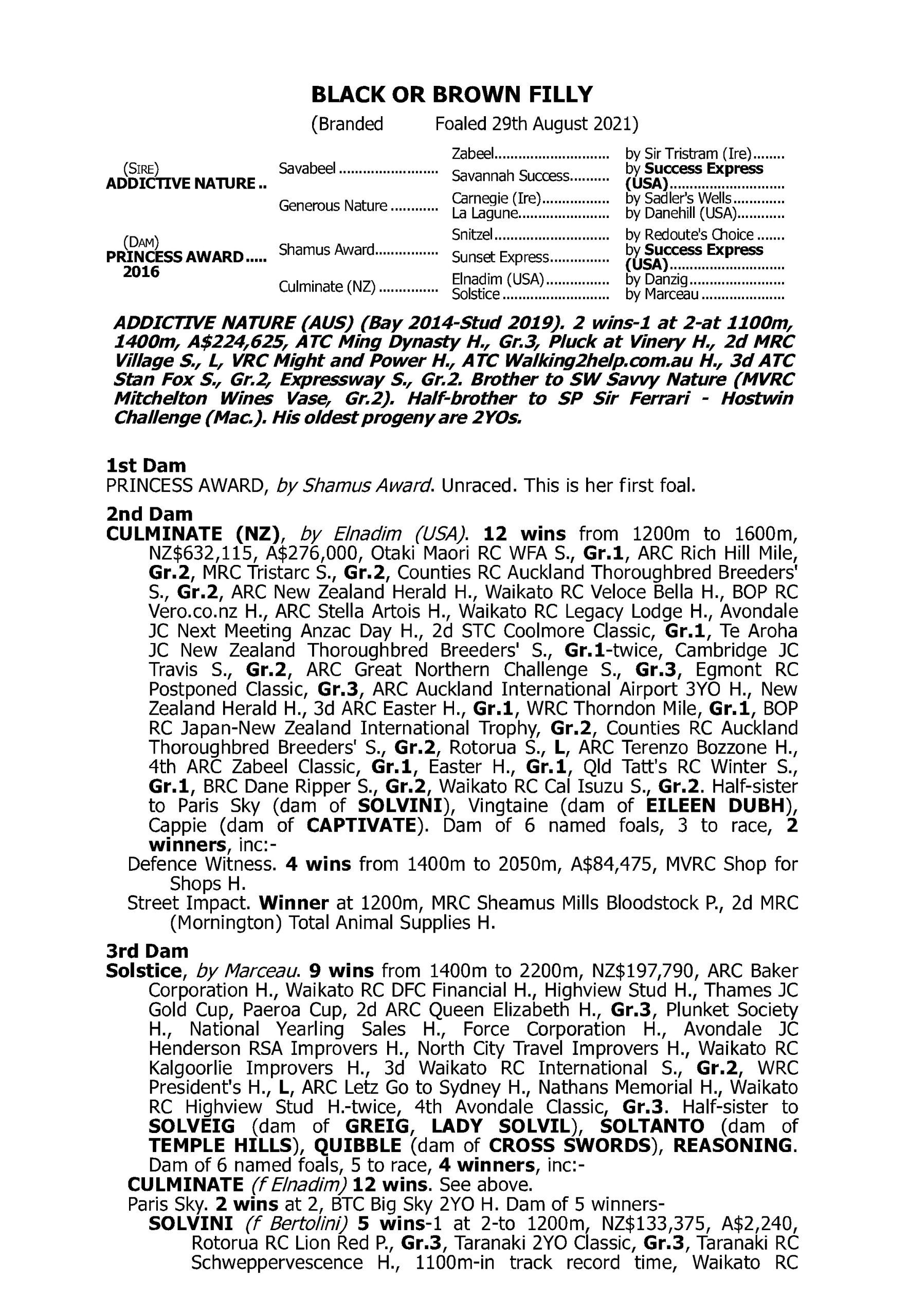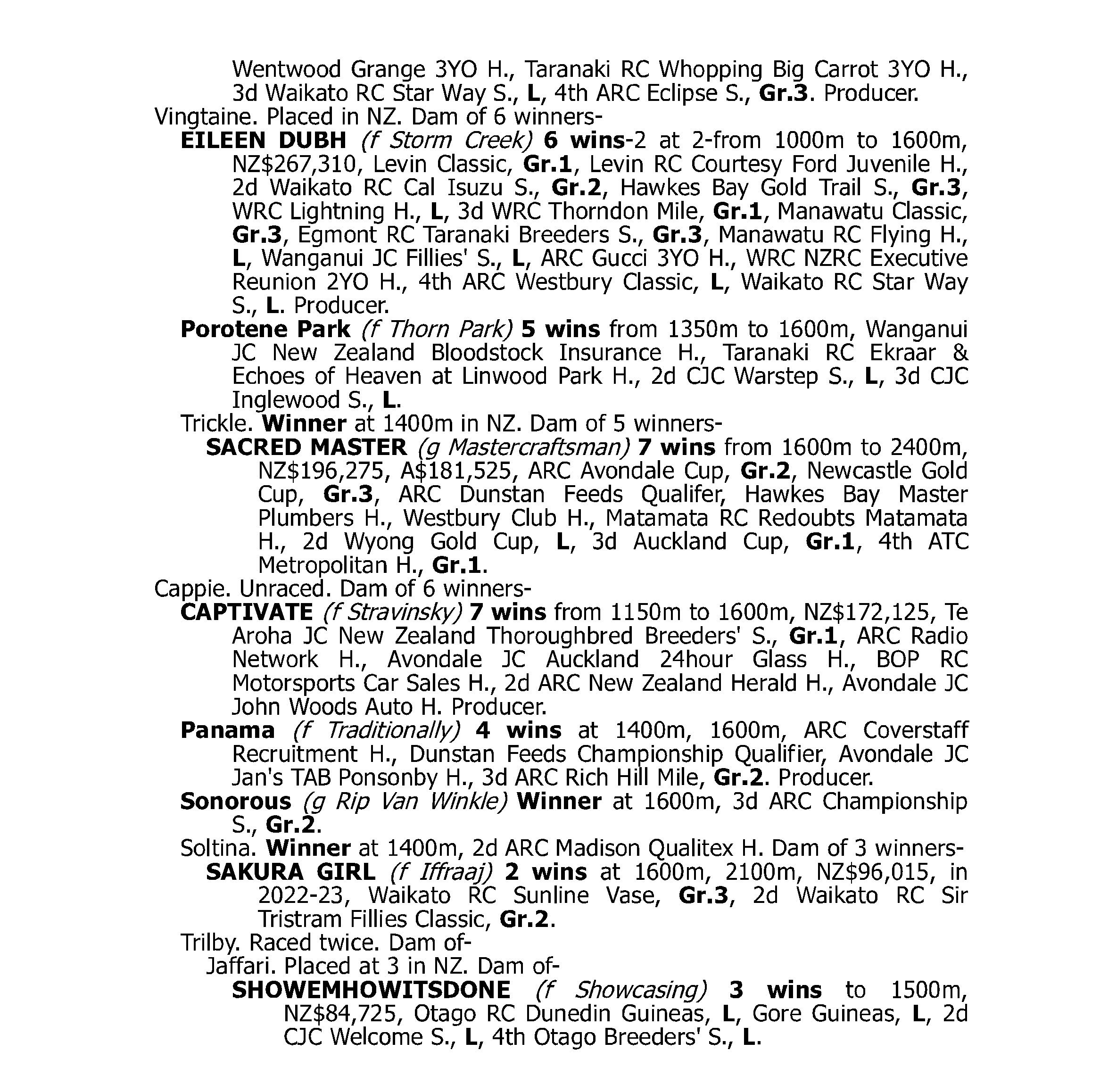 Got a question?
Ring Luke Murrell on 0407 451 823, or Jamie Lovett on 0409 270 980.
OR SEND US A MESSAGE BELOW