Incentives:
BRAVE SMASH – TRENDSETTING – Filly
CALLING ALL LADIES! – OUR LADIES ONLY HORSE IS HERE!
● Magic Million March Yearling Sale LOT 224
● Trainer: Kris Lees
SHARE PRICE: 2.5% – $1,359.75 | 5% – $2,719.50
🎥 WATCH BELOW TO HEAR LUKE MURRELL'S THOUGHTS ON WHY WE PURCHASED THE FILLY!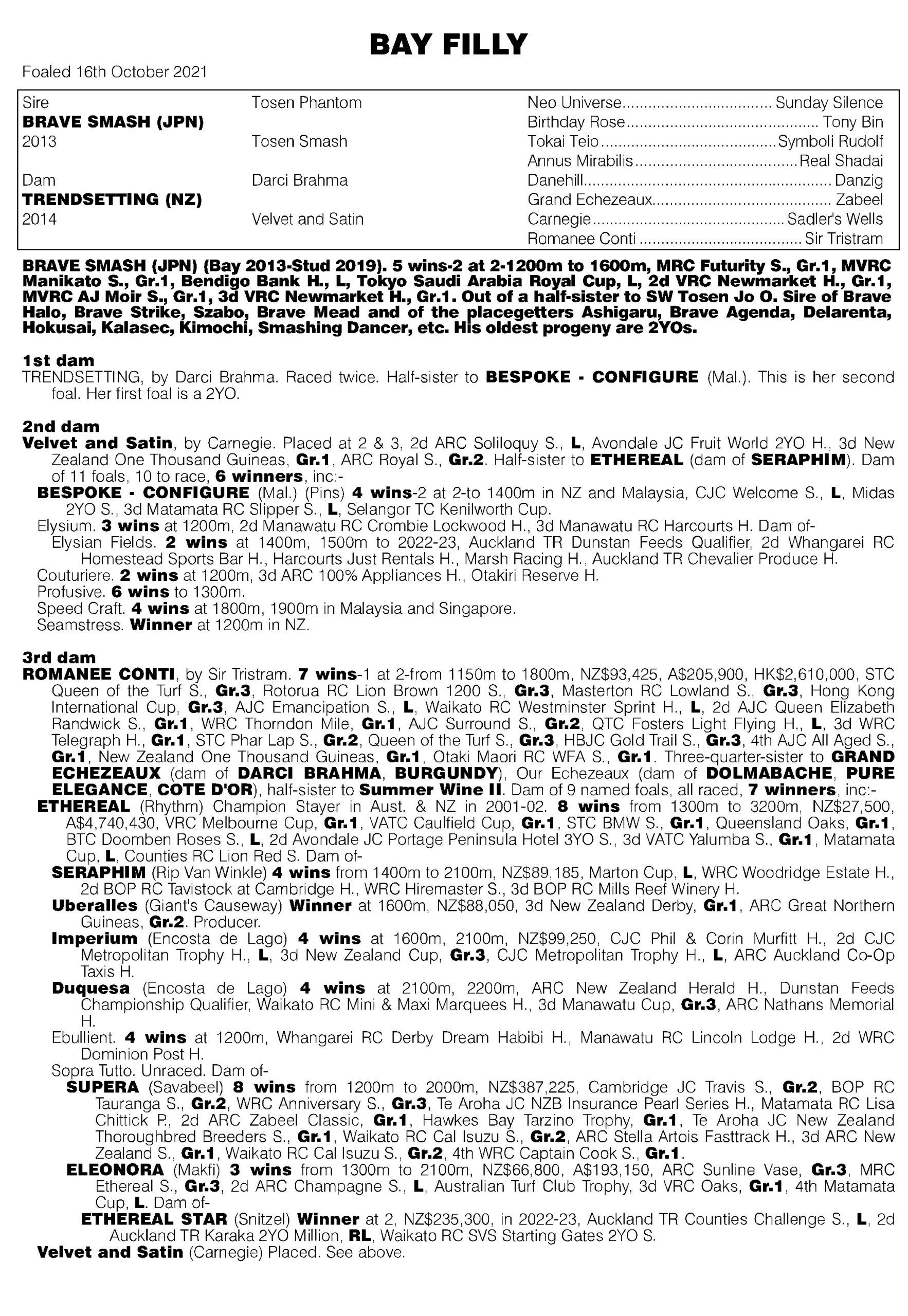 Ongoing costs for a 5% share per month with Australian Bloodstock.
Horse is spelling (approx.) $80
Horse in training (approx.)  $270
Australian Bloodstock management fee: $22pm
* We do not make a mark up on training fees, so you only pay what the trainer charges!
Want info on your ownership experience? Head to our FAQ or send us an email.
Need a little time to pay your share off? We have Lay-by available!
Got a question?
Ring Luke Murrell on 0407 451 823, or Jamie Lovett on 0409 270 980.
OR SEND US A MESSAGE BELOW