Incentives:
Exceed And Excel X Saddaqa – Filly
● MAGIC MILLIONS GOLD COAST YEARLING SALE LOT: 321
● PURCHASED FOR $286,000 INC GST
● TRAINER: KRIS LEES
SHARE PRICE: 2.5% – $8,711 | 5% – $17,422
That includes: The Horse, Magic Millions race series, Insurance, Travel, Unnamed Horse Transfer, Registration, Vetting and Commission.
Ongoing fees for a 5% share: We don't make a mark up on training fees, so you only pay what the trainer charges. All we charge is $22 per month to manage the horse. When the horse is spelling budget on $80 per month, when in full work and racing budget on $270.
​
✔ Exceed and Excel.
✔ Kris Lees: by far the best trainer of fillies and mares in the country, learnt from his Dad the great Max Lees.
✔ The DAM has done a amazing job with Zakat.
✔ Freakish AIRWAY on scope.
✔ Massive girth – where the lungs and heart sit.
✔ Full of power everywhere, physically more colt like than filly.
Quality pedigree with good residual being so closely related to Laverock and Pierro, which means we are not risking much with her physical and pedigree make up.
Farm BHIMA is a great farm with 8% of their horses sold stakes Placed
These big pedigree fillies are just so highly sort after and carry residual value. So it makes her less of a risk than some.
What is interesting, is this filly had one of the top 10 biggest throats in the sale. Why is this important? The more air they can intake the bigger the engine!
This is a unique criteria that is almost fool proof in our experience. Every really good horse we have every had has had freakish sized throats and airways.
The mother has proven she can throw city horses and she is a beauty.
🎥 WATCH BELOW TO HEAR LUKE MURRELL'S THOUGHTS ON WHY WE PURCHASED THE FILLY!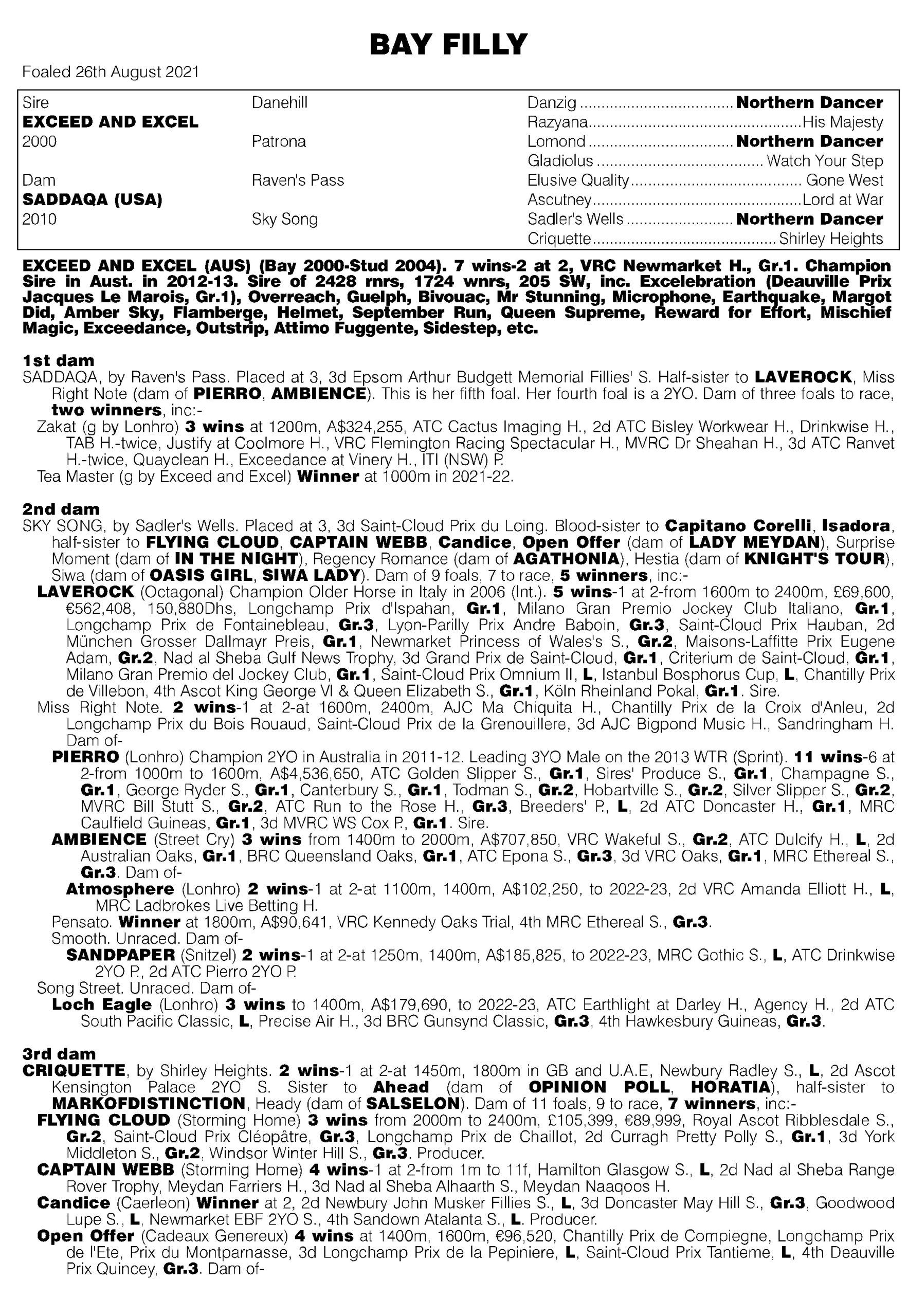 THE SIRE – EXCEED AND EXCEL (Danehill – Patrona (Lomond))
The sire of 102 individual Group winners and more than 200 individual Stakes winners.
Champion Sprinter and the world's best sire of two-year-olds with 85 juvenile Stakes winners amongst his tally of 205 to date.
Hong Kong Champion Sire – three times; his progeny have won G1s in Australia, Hong Kong, France, England, Ireland, the USA and South Africa.
Of the top 20 sires at stud in Australia, he holds the highest winners-to-runners strike rate (58.76 per cent) of any and has surpassed his sire, Danehill's, individual winners' record of 1,623 with 1,684, so far.
The ONLY stallion in history to sire the winners of these Australian breed-shaping races; the Golden Slipper, Coolmore Stud Stakes, Newmarket Handicap, ATC Sires' Produce, Blue Diamond, Darley Sprint Classic, Caulfield Guineas, Golden Rose, Thousand Guineas, Flight Stakes, William Reid Stakes.
Exceed And Excel's Pre-Christmas two-year-olds: Zulfiqar and Aditi Listed Maribyrnong Trial, Barber $1 million Golden Gift, Sky On Fire Listed Welcome Stakes, Cylinder second in the Listed Merson Cooper, Mach Ten 2nd G3 Breeders' Plate.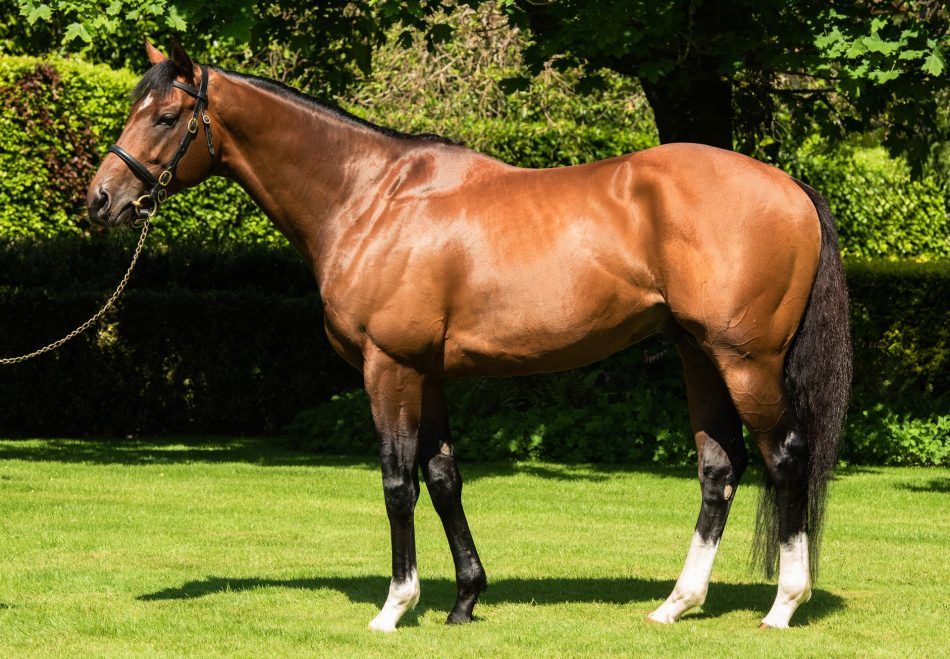 Exceed And Excel wins the 2004 Group 1 Flemington Newmarket!
Ongoing costs for a 5% share per month with Australian Bloodstock.
Horse is spelling (approx.) $80
Horse in training (approx.)  $270
Australian Bloodstock management fee: $22
* We do not make a mark up on training fees, so you only pay what the trainer charges!
Want info on your ownership experience? Head to our FAQ or send us an email.
Need a little time to pay your share off? We have Lay-by available!
Got a question?
Ring Luke Murrell on 0407 451 823, or Jamie Lovett on 0409 270 980.
OR SEND US A MESSAGE BELOW