Trainer: Ciaron Maher & David Eustace
Silks: Red, Lime Diagonal Stripes, Red Sleeves And Cap
Owners: Noorilim Park Thoroughbreds (Mgr: P Carrick), Wentwood Grange (Mgr: D Hawkins), N Carnell, G Henwood, P Keleher, J Hoffmann, Miss S Milton, G Melideo, Mrs M Camm, Mrs K Coe, D Coe, R Andrews, Sewgoolam Racing Connection (Mgr: Dr H Sewgoolam) & G Maris
This lovely City class filly with Ciaron Maher is up and racing now and recently ran a cracker of a race and we feel she is a filly with little to no risk having such a good pedigree.
Ciaron Maher has said about her "She is a city class horse for sure but has taken time to mature and will be even better next preparation . I really like her and if you didn't buy her I would have. This preparation will be just about education but she will make the grade for sure".
Watch her runs below!
This is her Run Wednesday and as you can see below she rated 7th best on the card at Sandown and had the 7th best Last 800m, 7th best Last 600 and 7th best Last 400. It was a very high rating racae and we are very confident that in time seem superb.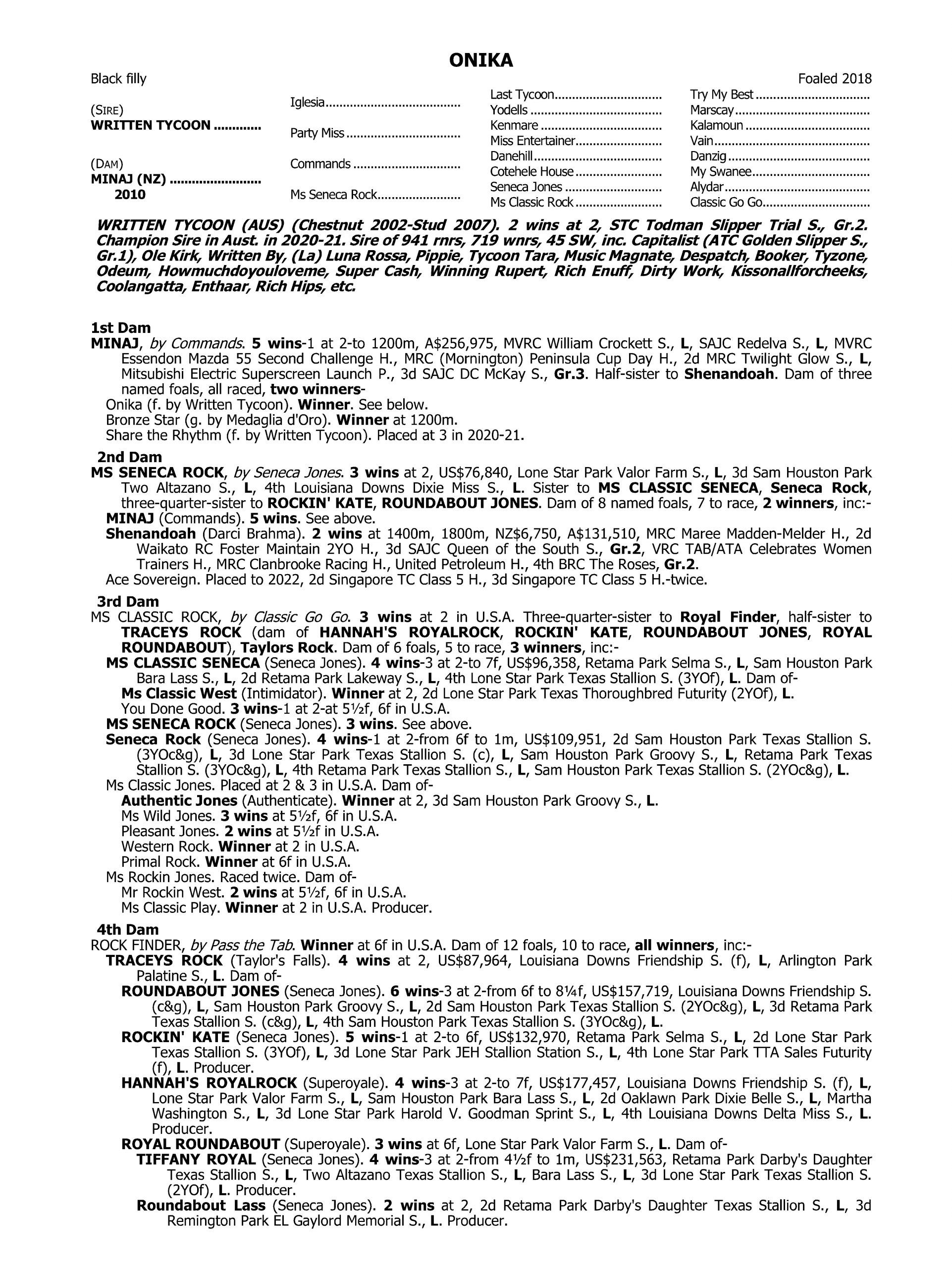 Got a question?
SEND US A MESSAGE