Trainer: Ciaron Maher & David Eustace
Incentives:
ADDICTIVE NATURE X LADY LARISSA – FILLY
● Inglis Premier Yearling Sale LOT 521
● Trainer: Ciaron Maher & David Eustace
SHARE PRICE: 2.5% – $4,017.75 | 5% – $8,035.30
The 2022 Inglis Sale reserve was $300,000 but if you have followed the sale closely, you will know the buyers are not there and the Vendors were forced to meet the market.
We were so excited to buy this filly. She is a spitting image of another Shamus Award Filly we used to race in ENCHANTED HEART.
As you can see she is out of a good producing mare and from a proper stallions pedigree.
Ciarons team were all over her as well so we have teamed up to race her together.
Big Black filly with so much going for her, she is outstanding.
Importantly she has the "A Gene" profile which only a very select few horses have, further increasing our chances of success.
She ticks so many boxes which all increase our chances.
🎥 WATCH BELOW TO HEAR LUKE MURRELL'S THOUGHTS ON WHY WE PURCHASED THIS FILLY!
As you can see she is a 20/20 match on bloodline which occurs in about 1 in 400 horses!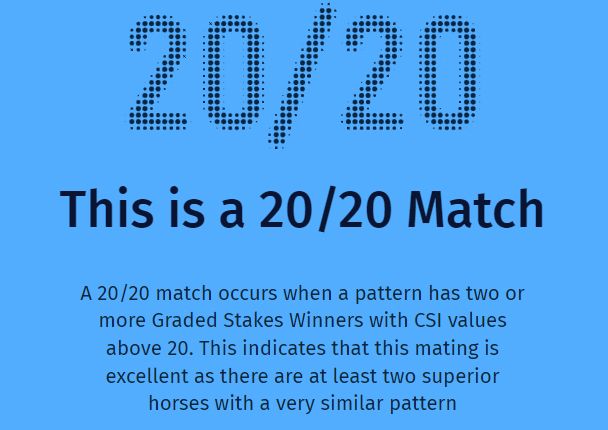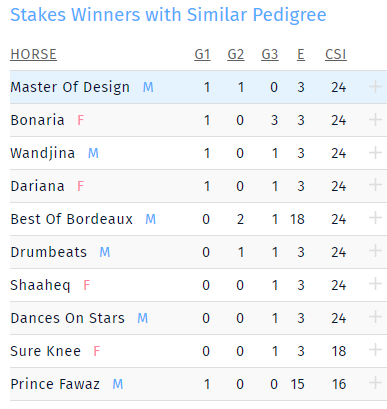 *UNIQUE TRAIT HORSE*
Our database has selected multiple horses with a unique trait that you can see in the image. The strike rate is crazy good and it's a great added bonus when buying them if they have this unique trait.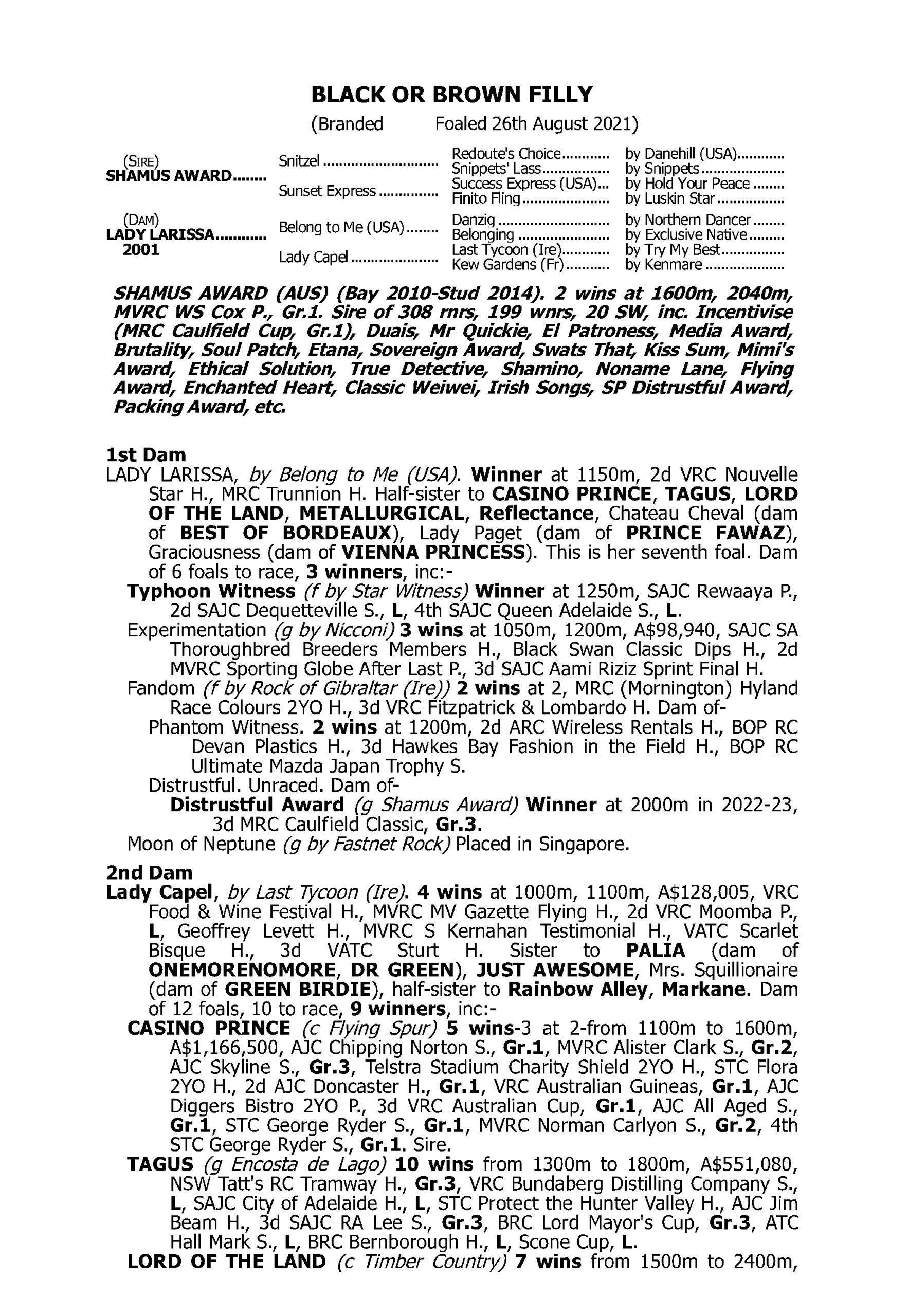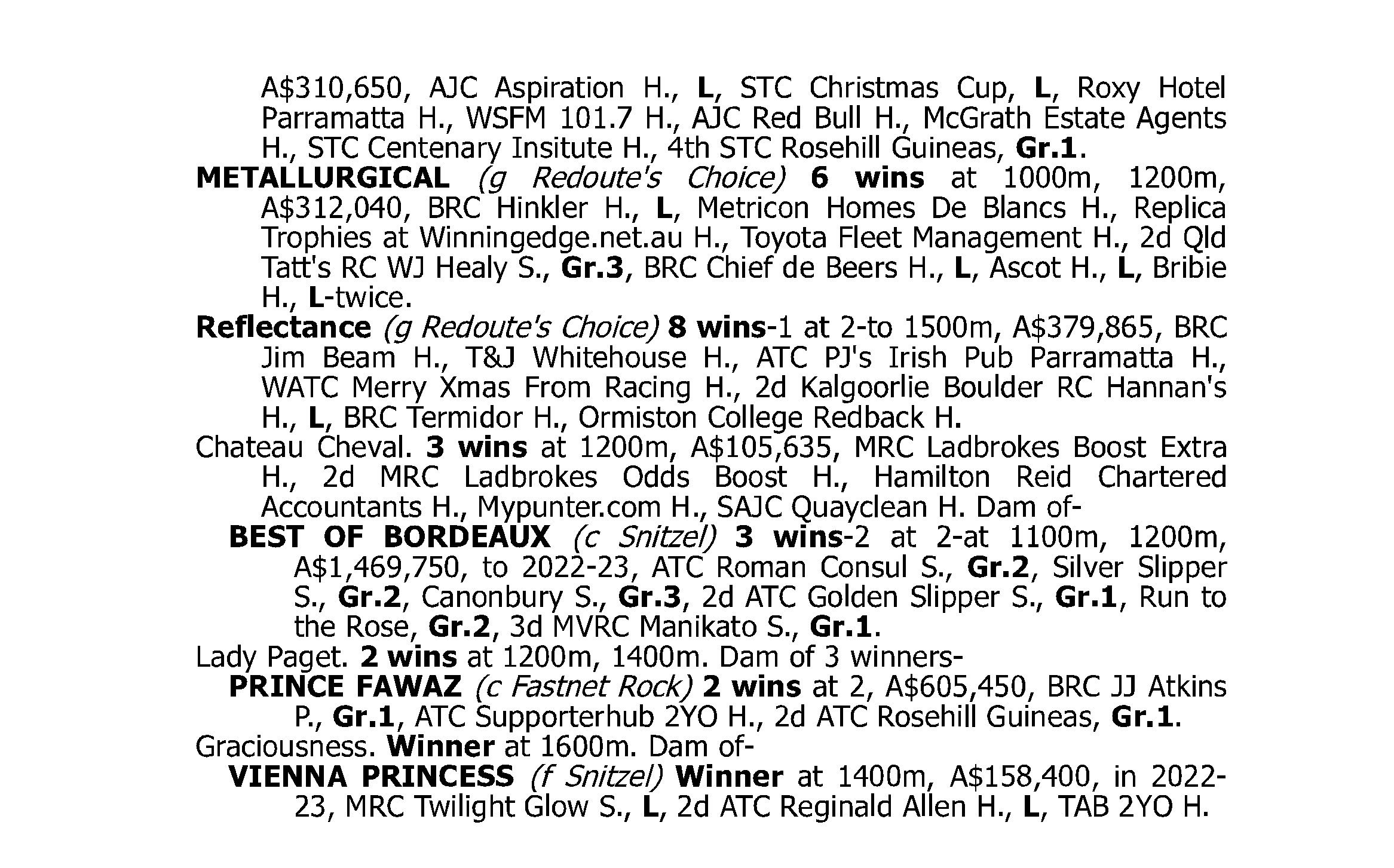 Got a question?
Ring Luke Murrell on 0407 451 823, or Jamie Lovett on 0409 270 980.
OR SEND US A MESSAGE BELOW