Trainer: Ciaron Maher and David Eustace
TURN ON THE CHARM (Charm Spirit x Shendaya)
Tattersalls Horses In Training Sale | LOT: 641
Purchased For 135,000GNS

Trainer: Ciaron Maher and David Eustace:  VIC/NSW
WHY WE BOUGHT HIM: Of the 1500+ horses in the catalogue this horse made my top 5. He is the exact horse you want for Australia. He has a big heart and even when things are not going his way he always finds a way to run well.
He's a horse desperate for firm ground and I think he will be competitive from 1300 to 1800m.
He will get here "under the radar" of the handicapper and we have seen with horses like Mugatoo, Ventura Ocean and Cristal Breeze that they can win multiple races here when placed right.
The good thing about this horse is his times and ratings he's been running, going off all our other horses, he's going to be a rock solid Group horse here and with his consistency and in a different environment it won't surprise me if he is better than that.
Interestingly it was reported Champion riders William Buick and Tom Marquand thought the same and all reported he's going to be a better horse next year which is when we will benefit from him.
People from the UK who know their form have since rang and bought into him which is a very good sign!
Expected Level he gets to in Australia: Group Races!
Devastating turn of foot perfectly suited to Australia!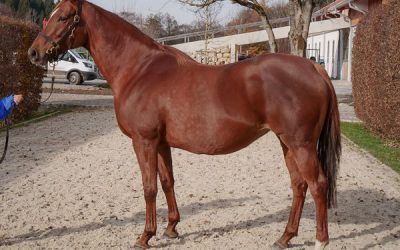 Story by Mark SMith for breednet.com.auThe Freedman brothers, Paul Moroney, Yulong Stud, Dean Hawthorne, China Horse Club, and Australian Bloodstock were active on the opening day of the Arqana Vente D'Élevage at Deauville. Lot 193 Amabelle (GER) (Danehill Dancer x...
read more
Featured Horse!
TURN ON THE CHARM
◉ Tattersalls Horses In Training Sale | LOT: 641
◉ Trainer: Ciaron Maher & David Eustace
◉ Purchased for 135,000GNS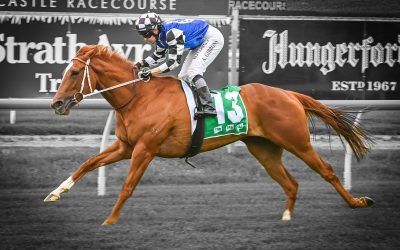 Grande Rumore Nov 28, 2021 Race: 8 - Newcastle Margin: 1.80 Kris Lees / A Gibbons $40,000 SKY RACING SUMMER PROVINCIAL SERIES - HEAT 3 - CLASS 5 PLATEGRANDE RUMORE (Night Of THunder x Silent Serenade) Was strong through the line over 1500m at Newcastle on the 28th of...
read more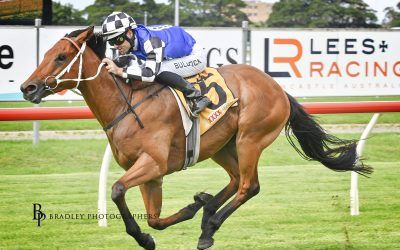 Spellcatcher Nov 23, 2021 Race 5 - Newcastle Margin: 2.30 Kris Lees / A Bullock $24,000 HUNGERFORD HILL MAIDEN PLATE (1200 METRES)SPELLCATCHER (Extreme Choice x Spellbinder) showed speed and strength on his return at Newcastle on the 23rd of November. Going 1st up...
read more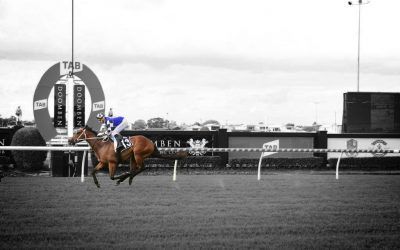 Asherla Nov 17, 2021 Race 5 - Doomben Margin: 3.80 Kris Lees / A Mallyon $35,000 4 AUSSIE HEROES FOUNDATION Fillies and Mares Class 1 Handicap 1050mASHERLA (Astern x Heritage Lane) showed price tag is no teller of fortune as the $6k filly raced away to score by 4...
read more