There's good reasons why Mustajeer is rated a winning chance to win the Listed January Cup (2000m) at Rosehill on Saturday but his trainer Kris Lees has a warning for punters.
Mustajeer is rated a $12 hope to win first-up on Saturday but Lees is concerned about the fact he hasn't raced since March 2021.
"He seems to be coming up well and he's an older horse who does actually goes well fresh. He's won a Parramatta Cup first-up before," Lees said.
"We are coming off a real long break though whereas that was off a Melbourne Cup preparation and he had some residual fitness.
"This time I'd say he'll need a run or two."
The nine-year-old has run in two Melbourne Cups and has been a regular Group One performer since coming to Australia and he's won fresh in the past and loves a wet track.
"If the rain keeps coming in he'll take his place but we're in no rush with him," Lees said.
"With a horse like him, because he's coming back from an injury, you're a bit restrained in how you work him but he's had a long build up and a lot of long slow work."
READ: Rosehill preview and tips
Darleb runs earlier in the day in the fifth race and is shooting for four-straight wins after previously running a lot of nice races without winning and lacking a bit of luck at times.
"That's the influence of our Queensland stable. He went up there in the warmer weather and dropped in grade," Lees said.
"He was becoming a bit of than 'gunna' horse.
"He was able to win there then come back and put them away in a Provincial Summer Final which was pleasing and showed that everything is working well."
Special Reward runs at Canterbury on Friday night after he shocked punters late last year win a win in the Lite Razor Sharp when sent out at $26.
"I thought he ran well enough in The Hunter and it was a come back in grade so it was a bit of a D-Day for him," Lees said.
"He's going well and has always worked well.
"He mixes his form a bit on race day but he really went well last time and finds a small field and a soft gate (2) so he can tuck in behind them and it sets up nicely again."
Miracle Day has been accepted for races at Canterbury today and Rosehill on Saturday but he should be running on Friday night.
"He's found the right race and improves each time he steps out," Lees said.
"Canterbury is the right track for him and he's won there already but I do think he's got a Saturday win in him."
Story by anzbloodstocknews.com.au:  Murrell and Lovett win third Preis der Diana in ten years with Andreas Wohler-trained daughter of Shamalgan Australian Bloodstock won its third Preis der Diana (Gr 1, 2200m) in a decade in Germany on Sunday, but don't expect to see...
read more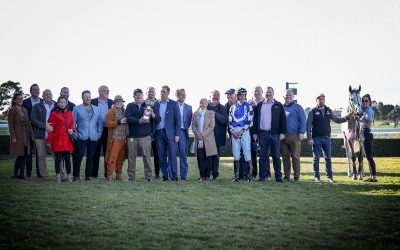 Saunter Boy | Aug 07, 2022 | Race: 5 - Sandown -Lakeside | Margin: 0.80 | Ciaron Maher & David Eustace /  S Pateman $400,000 Grand National Hurdle (4200 METRES)WATCH THE RACE>>Owners: Australian Bloodstock (Mgr: L Murrell), Australian Bloodstock No 2 (Mgr: J...
read more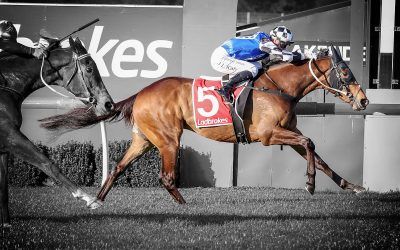 Golden Crusader | Aug 07, 2022 | Race: 6 - Sandown-Lakeside  Margin: 0.40 | Price Kent Racing / Jamie Kah $55,000 Ladbrokes Switch Handicap (2100 METRES)WATCH THE RACE>>Owners: Australian Bloodstock, Simon Dorrat, Louise Ellis, Matthew Faiman, Billy Geaney, Lisa...
read more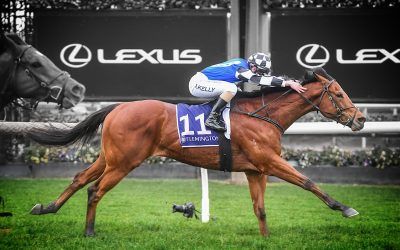 Turn On The Charm | Aug 06, 2022 | Race: 8 - Flemington| Margin: 0.30 | Price/Kent Racing / Alana Kelly $150,000 The Skyline Lounge (1410 METRES)WATCH THE RACE>>RECENT PURCHASES[mist_new_horses_available template="off" items_per_slide_tablet="1" loop_slider="on"...
read more