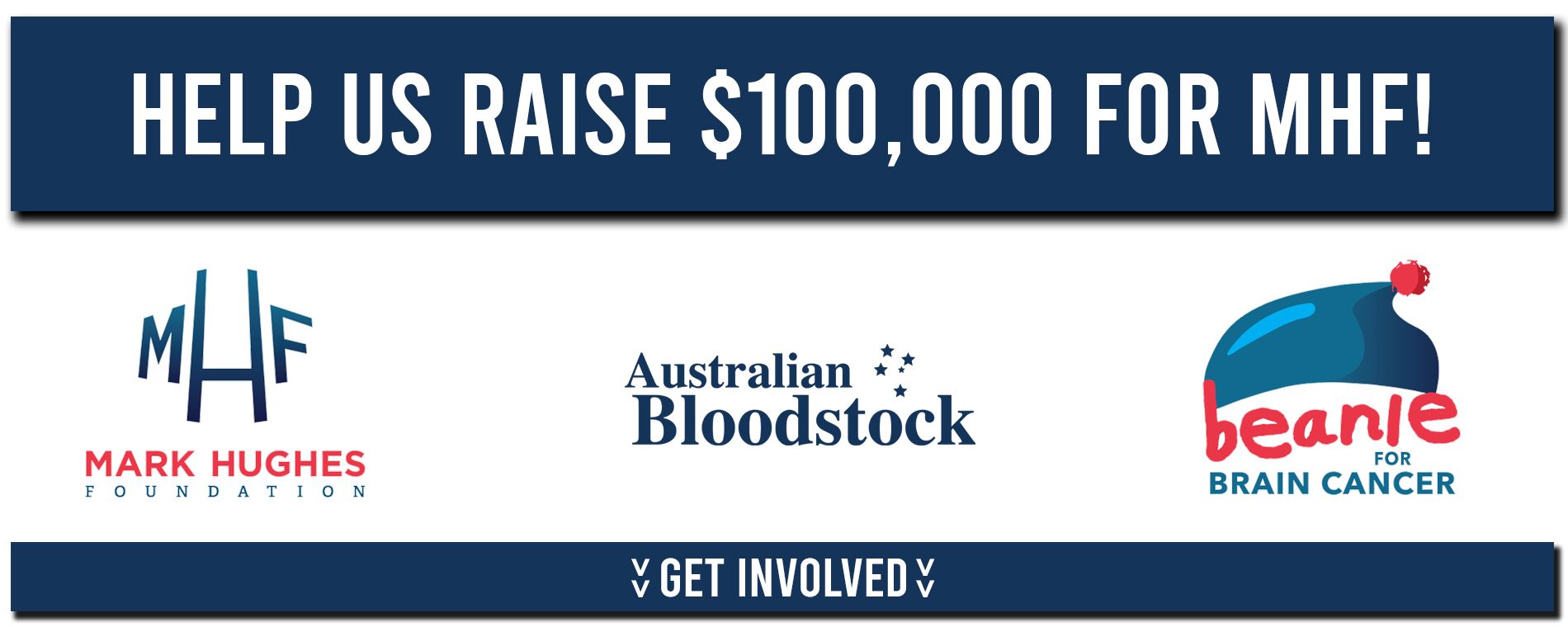 The Mark Hughes Foundation is a charity close to our heart.
We are calling on the Australian Bloodstock family to help us support this great cause and buy a beanie for brain cancer!
The Covid19 pandemic has affected us all and charities have not been exempt. Because of limited opportunity and less funds available we have set ourselves the challenge of selling $100,000 worth of beanies for MHF to further brain cancer research!
Brain cancer survival rates have improved only 1% in the past 30 years and that needs to change!
Help us support the amazing work being done by brain cancer surviver, Newcastle Nights Champion and Tactical Advantage owner Mark Hughes!