He's the latest potential star import to appear from the Annabel Neasham camp and the trainer is doing her best to keep a lid on expectation around Top Ranked ahead of his local debut at Newcastle on Saturday.
The grey brings some outstanding European mile form to Australia and part of why Neasham is wary is he's kicking off at a distance short of what he's used to in the $1 million The Hunter (1300m).
Interestingly, Top Ranked's 12 race starts have something in common – they've all been around the 1600m trip.
"I wouldn't say I'm confident he's going to go and win but I'm confident he's going to run a really good race and he will be doing his best work late,'' Neasham said on Sky Sports Radio.
"Hopefully that's good enough to be in front. He looks a horse that can race on speed and has a good turn of foot.
"It's a little bit of unknown territory dropping back in trip but he hasn't run for four months and he seems to have freshened up well.
"Provided he adapts he's going to be an exciting horse I think."
Acclimatisation is a key factor when it comes to imports, some fit right in while some take their time and a few don't ever seem to settle in.
Neasham, who of course took Zaaki from obscurity in Europe to the top echelon in Australia within six months or so, suspects Top Ranked will hit the ground running on that score given how sharply he's working.
"Often the European horses go and have a break and that's when their bodies understand what's going on,'' she said.
"I get the sense from him that he's going to acclimatise quickly. We'll see how he goes but off his work I'd be surprised if he doesn't run a really big race."
The six-year-old arrived in Sydney with new stablemates Laws Of Indices and Reve De Vol so did his quarantine at Canterbury.
He's won up to Group 3 level at Haydock and was Group 1 placed behind Palace Pier in the Lockinge Stakes (1609m) at Newbury in May.
Neasham believes the $3m Doncaster Mile – interestingly his last win was in a race at Doncaster with an identical name to Sydney's autumn feature – is a great target during The Star Championships.
"A race like the Doncaster looks ideal for him or if he looks like he can stretch out in trip maybe the Queen Elizabeth,'' she said.
Top Ranked, $4.80 with TAB on Thursday in The Hunter, races in the Australian Bloodstock colours and AB director Luke Murrell says securing the horse is a coup if he runs up to what he's shown overseas.
Formerly trained by James Tate in the UK, where he raced as Top Rank, the entire was an "obvious choice" according to Murrell to come to Australia.
"I do a lot of sectional times and ratings over there and he lights up like a Christmas tree,'' he said.
"In my opinion he was one of the top 20 horses in Europe, of course he's got to do it here. I bought him thinking he'll be one of the top four or five horses in Australia.
"He looks really sexy on paper but we look for certain characteristics that suit Australian racing and he ticked all those boxes. When you see him in the yard he's a magnificent type physically."
Murrell believes Top Ranked has found his rightful place in the betting given the distance is below what anyone has seen him race at.
But, clearly, if he does blossom in the Neasham system he's confident the horse will be a force.
"I'll never be scared to run into anything with this horse, if he brings that European form that will be competitive in anything. He warrants his place in the market,'' he said.
"If it was a mile I think he'd be a put in take out job."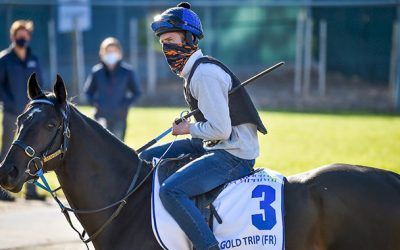 Story by Edward Sadler for racing.com:  It might be 10 months later than his connections had hoped for, but Gold Trip will finally get to race at Moonee Valley this Saturday. The talented import was controversially scratched from last year's Cox Plate due to Racing...
read more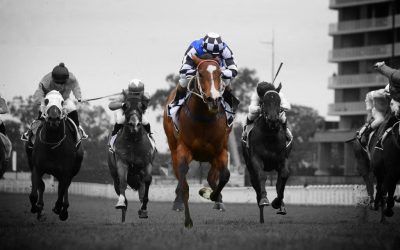 Hellavadancer | Aug 13, 2022 | Race: 1 - Eagle Farm | Margin: 3.50 | Kris Lees / J Byrne $75,000 XXXX DRY QTIS Three-Year-Old BENCHMARK 72 Handicap (1500 METRES)WATCH THE RACE>>Owners: Chris Baldwin, Australian Bloodstock, Louise Ellis, Duncan Etwell, Natasha...
read more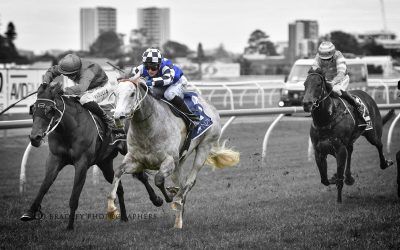 Spangler | Aug 11, 2022 | Race: 6 - Newcastle | Margin: 0.20 | Kris Lees / Dylan Gibbons $40,000 NEW ZEALAND BLOODSTOCK CLASS 1 HANDICAP (1400 METRES)WATCH THE RACE>>Owners: Mikey Agnew, Marcus Apicella, Brad Audet, Mario Avellino, Geoff Barrett, Australian...
read more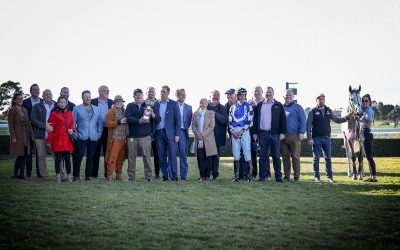 Saunter Boy | Aug 07, 2022 | Race: 5 - Sandown -Lakeside | Margin: 0.80 | Ciaron Maher & David Eustace /  S Pateman $400,000 Grand National Hurdle (4200 METRES)WATCH THE RACE>>Owners: Australian Bloodstock (Mgr: L Murrell), Australian Bloodstock No 2 (Mgr: J...
read more