$22,000 NPC ELECTRICAL HEAT OF THE RISING STAR – CLASS 2 HANDICAP (1250 METRES)
NO LAUGHING MATTER (Exosphere x Laughing) lapped up the wet conditions at Taree on the 20th putting a space on her rivals! Sitting 4th in the run she was produced by young gun Dylan Gibbons at the top of the straight and she went woosh to win the heat of the Rising Star with ease! Great to see this well bred filly attack the line with such vigour!
Owners: N Walker, J Ashcroft, E Miller, S Subagia, N B Whatmore, H W Diehl, J Jacob, S J Tuite, Mrs C M Carmody, G C Ireton, D J Love, Miss C Petch, J Irwin, Ms K M Stojanovski & S M Radnedge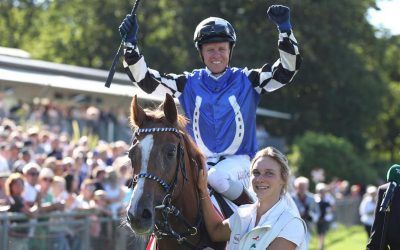 VIDEO: Relive the win of TOSKANA BELLE (Shamalgan x Tristane) in the 2022 German Oaks! Trainer: Andreas WöhlerJockey: Kerrin McEvoyTrack: Dusseldorf (Germany)Distance 2200mRECENT PURCHASES[mist_new_horses_available template="off" items_per_slide_tablet="1"...
read more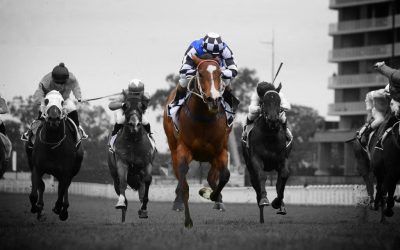 Hellavadancer | Aug 13, 2022 | Race: 1 - Eagle Farm | Margin: 3.50 | Kris Lees / J Byrne $75,000 XXXX DRY QTIS Three-Year-Old BENCHMARK 72 Handicap (1500 METRES)WATCH THE RACE>>Owners: Chris Baldwin, Australian Bloodstock, Louise Ellis, Duncan Etwell, Natasha...
read more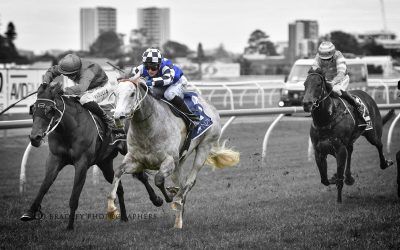 Spangler | Aug 11, 2022 | Race: 6 - Newcastle | Margin: 0.20 | Kris Lees / Dylan Gibbons $40,000 NEW ZEALAND BLOODSTOCK CLASS 1 HANDICAP (1400 METRES)WATCH THE RACE>>Owners: Mikey Agnew, Marcus Apicella, Brad Audet, Mario Avellino, Geoff Barrett, Australian...
read more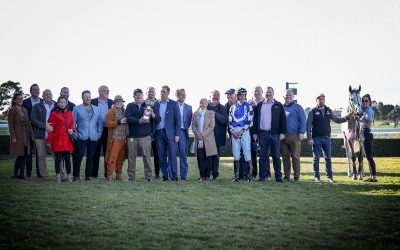 Saunter Boy | Aug 07, 2022 | Race: 5 - Sandown -Lakeside | Margin: 0.80 | Ciaron Maher & David Eustace /  S Pateman $400,000 Grand National Hurdle (4200 METRES)WATCH THE RACE>>Owners: Australian Bloodstock (Mgr: L Murrell), Australian Bloodstock No 2 (Mgr: J...
read more
OUR YEARLINGS HAVE SOLD FAST YET AGAIN!
LET US KNOW WHAT TYPE OF HORSE YOU WANT TO RACE AND WE'LL BE IN TOUCH!