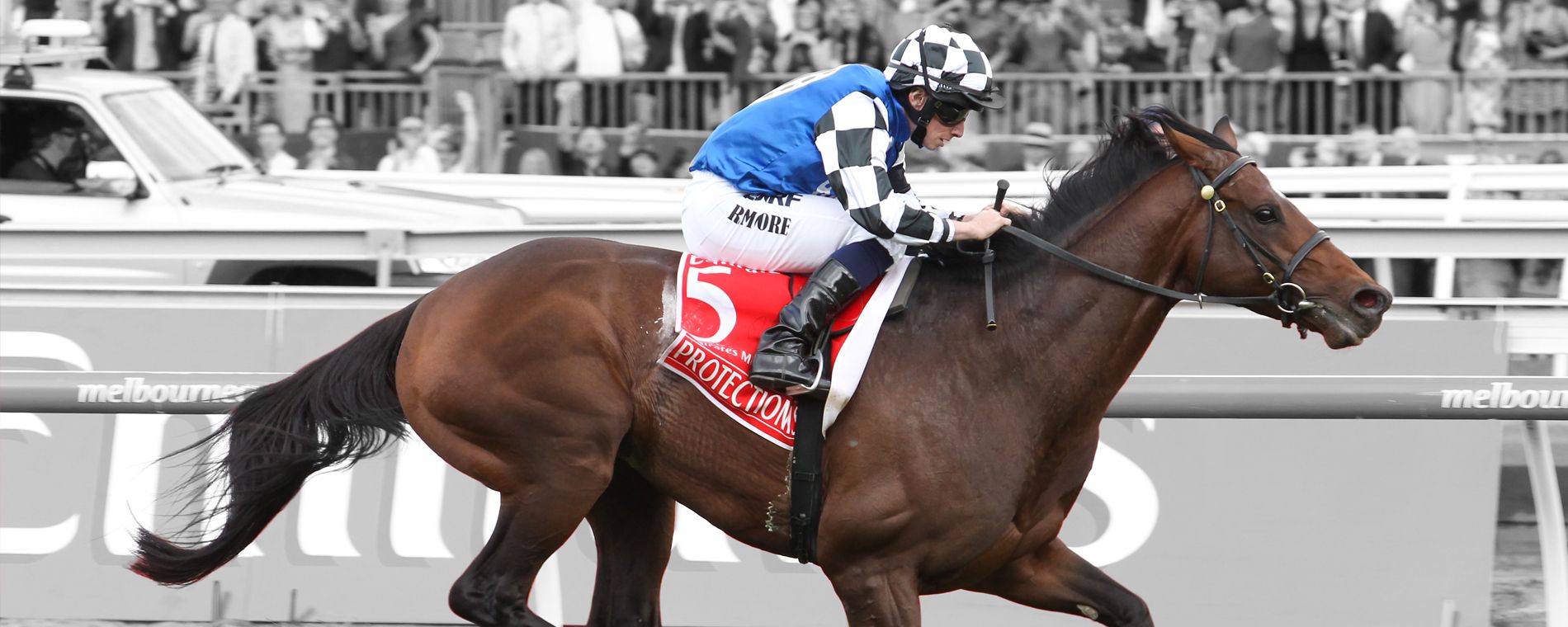 PROTECTIONIST'S FIRST YEARLINGS HAVE HIT THE GROUND!
PROTECTIONIST
A marvelous race horse and most interesting stallion
Son of the exceptional MONSUN who was recognised as "chef-de-race" sire during his lifetime. MONSUN is the sire of numerous top-sires among others the proven Gr.1 sires SHIROCCO, MANDURO and SAMUM.
From the dam line of the French derby and Arc-winner PEINTRE CELEBRE – bred to PLENCIA, the founder mare of the Wildenstein P-family.
Multiple champion racehorse with 5 group wins in 3 countries, including 2 Gr.1 wins, including the coveted Melbourne Cup.
Unbeaten in Germany 2016 and confident winner against Gr.1 winners Iquitos & Guignol.
PROTECTIONIST combines precociousness, speed, stamina and toughness with an outstanding final speed and a top exterior.
With his victories in the Melbourne Cup and in the Grand Prix of Berlin PROTECTIONIST became a group 1 winner in both hemispheres – an unusual achievement for a stallion covering Germany. The fact that he was an exceptional racehorse with a strong fighting spirit and tremendous strength of character made him a crowd pleaser in addition to his successes. Soon, the first yearlings of the monsoon son will enter the auction ring and it is already clear that their father has given them a lot of himself. In the following video, Ronald Rauscher of Ronald Rauscher Bloodstock introduces some of the very interesting progeny, which come from top-class families.
"Together with Australian Bloodstock we are grateful for the immense confidence the breeders show in PROTECTIONIST! We view it as a great compliment that a large part of his book was comprised of Black Type mares and had among them the dams of the German Derby winners of the past two years. Protectionist's support in great numbers as well as the first promising looking foals give him first chances at a very successful stallion career." – Ronald Rauscher – Bloodstock Agent