| | | | | |
| --- | --- | --- | --- | --- |
| Redoute's Image | Jun 09, 2021 | Race 7 - Sunshine Coast | Margin: 2.80 | KRis Lees / Craig Williams |
$35.000 BUTLER MCDERMOTT LAWYERS FILLIES AND MARES CLASS 1 PLATE (1200M)
Our outstandingly bred mare REDOUTE'S IMAGE (Redoute's Choice x Tracy's Image) found the warm weather to her liking on the 9th of June as she won with ease. Looking for somewhere to go she got a perfect ride from Craig Williams as he snuck to the inside to give the mare clear running. She has a wealth of talent and it's great to see her get another win.
Owners: Australian Bloodstock (Mgr: L Murrell), Australian Bloodstock No 2 (Mgr: J Lovett), P R Davis, K Davis, A Clifford, A McKinnon, J Micallef, C Howitt, B McCann, B Brogan, B Murphy, S Baker, R Grofos, C Baldwin, D Miles, C Sneddon, Carmonside Racing, B Paterson, N Daniels & S McKinnon

Featured Horse!
◉ Magic Millions Gold Coast National Yearling Sale - Lot: 1962
◉ Trainer: Ciaron Maher & David Eustace
◉ Purchased for $77,000 inc GST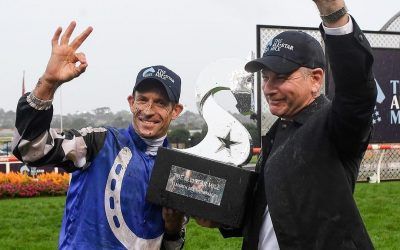 Story by Ben Sprorle for racing.comMugatoo's All-Star Mile trophy has gone under the hammer reaching a winning bid of $30,000 in an online auction amongst connections on Tuesday. The Kris Less-trained galloper won the $5 million All-Star Mile at The Valley in March....
read more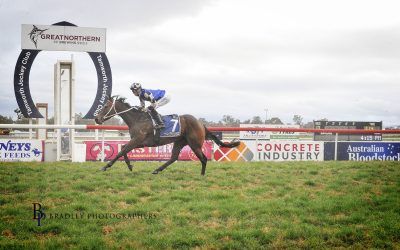 Tawfiq Lass Jul 23, 2021 Race 7 - Tamworth Margin: 4.00 Kris Lees / Dylan Gibbons $24,000 JT FOSSEY TAMWORTH CLASS 2 HANDICAP (1200 METRES)TAWFIQ LASS (Press Statement x Tawfiq Valley) keeps improving as she made it win 3 from start 7 on the 23rd of July at Tamworth....
read more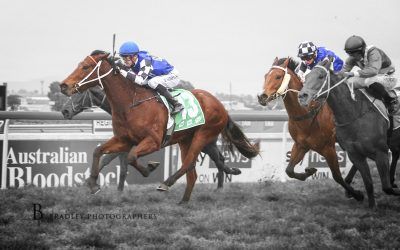 Phule Jul 23, 2021 Race 5 - Tamworth Margin: 0.80 Kris Lees / Dylan Gibbons $24,000 COREY'S CATERING MAIDEN PLATE (1000 METRES)PHULE (Shalaa x Esprit Hi) made a winning debut at Tamworth on the 23rd of July. The stunning filly was picked up at the 2020 Magic Millions...
read more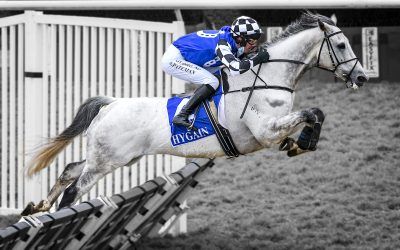 Mawaany Machine Jul 18, 2021 Race: 4 - Racing.Com Park Margin: 2.00 Kris Lees / S Pateman $35,000 Ecycle Solutions BM120 HurdleMAWAANY MACHINE (Teofilo x Middle Persia) put on another brilliant display at Warrnambool on the 18th of July. The 8yo stunning Grey has...
read more