Australian Bloodstock are very pleased with the run of RODRIGO DIAZ in last night's Group 3 Geoffrey Freer Stakes at Newbury.
 "It was a good edition of the Geoffrey Freer and Rodrigo Diaz continues to raise the bar each time David Simcock steps him out." – Jamie Lovett, Australian Bloodstock
The race was void of tempo and for RODRIGO DIAZ to come from the tail of the field and run a proven 115 rated stayer like HUKUM to a couple of lengths was an outstanding effort.
 "Most importantly he passed the ballot for the Melbourne Cup and we now have to plan a path to ensure that he is weighted to secure a start in our great race.
The two mile at Flemington with a light weight would see him with an undeniable chance." said Lovett
He's done enough now to show us he is an ideal Melbourne Cup horse over his optimum 2 mile trip. To do what he did sitting near last off a slow pace against a 115 rated mile-and-half horse in HUKUM was very pleasing." – Niall O'Connor – Quantum Leap Racing
He is a very exciting prospect going forward.
"Very pleased with the run of Rodrigo Diaz at the weights, he should not have been able to get within 7-8 lengths of HUKAM, yet he's run a very good 2nd placing which now qualifies him for the Caulfield cup and Melbourne cup and he's well on track. – Luke Murrell, Australian Bloodstock
The Australian Bloodstock team is very excited about our upcoming imports who are bound to make their presence felt in the upcoming Spring Carnival.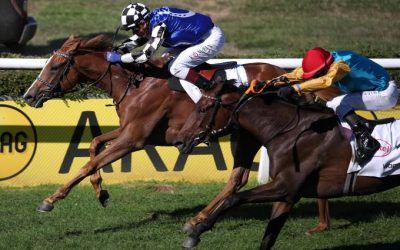 Story by anzbloodstocknews.com.au:  Murrell and Lovett win third Preis der Diana in ten years with Andreas Wohler-trained daughter of Shamalgan Australian Bloodstock won its third Preis der Diana (Gr 1, 2200m) in a decade in Germany on Sunday, but don't expect to see...
read more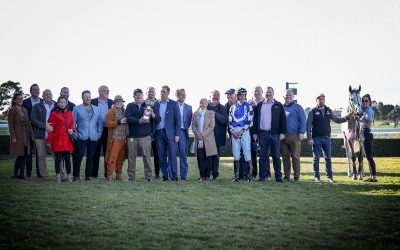 Saunter Boy | Aug 07, 2022 | Race: 5 - Sandown -Lakeside | Margin: 0.80 | Ciaron Maher & David Eustace /  S Pateman $400,000 Grand National Hurdle (4200 METRES)WATCH THE RACE>>Owners: Australian Bloodstock (Mgr: L Murrell), Australian Bloodstock No 2 (Mgr: J...
read more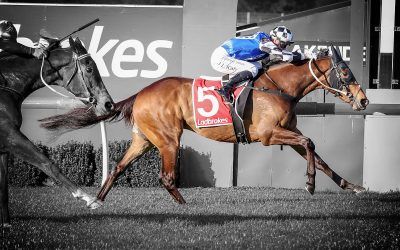 Golden Crusader | Aug 07, 2022 | Race: 6 - Sandown-Lakeside  Margin: 0.40 | Price Kent Racing / Jamie Kah $55,000 Ladbrokes Switch Handicap (2100 METRES)WATCH THE RACE>>Owners: Australian Bloodstock, Simon Dorrat, Louise Ellis, Matthew Faiman, Billy Geaney, Lisa...
read more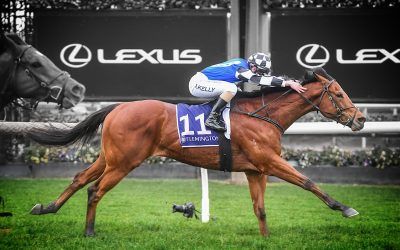 Turn On The Charm | Aug 06, 2022 | Race: 8 - Flemington| Margin: 0.30 | Price/Kent Racing / Alana Kelly $150,000 The Skyline Lounge (1410 METRES)WATCH THE RACE>>RECENT PURCHASES[mist_new_horses_available template="off" items_per_slide_tablet="1" loop_slider="on"...
read more