Samoot | Feb 25, 2022 | Race: 5 – Canterbury Park | Margin: 3.30 | Kris Lees & J R Collett
$50,000 QUAYCLEAN NIGHT RIDER SERIES HANDICAP (1250 METRES)
A dazzling turn of speed by SAMOOT (Dubawi x Muthabara) on her Australian debut at Canterbury saw her come from 2nd last to 1st to win by over 3 lengths! She travelled sweetly in the run and when Jason Colett pushed the button there was plenty under the hood. She is yet another Australian Bloodstock import winning 1st up in Australia. Great work by the team at Kris Lees racing.
Owners: Matt Barker, Graeme Barker, Australian Bloodstock, Paul Clifford, Scott Doring, Mick Dwyer, Louise Ellis, Tony Forte, Robin Gosden, Lisa Harrington, Greg Harris, Lindy Harris, David Hollyman, Nick Jones, Alan Keevers, John Leonardos, Jamie Lovett, Jamie Lovett, Sok Ly, Frank Marando, Roger Moore, Dylan O'Brien, Shelly O'Bryan, Simon Pace, Paul Rapone, Nikki Rodgers, Grant Sheldon , Adam Walters, Hyolim Yoon, Stephen Zammit, SYN Yoon Racing (Mgr: Hyolim Yoon)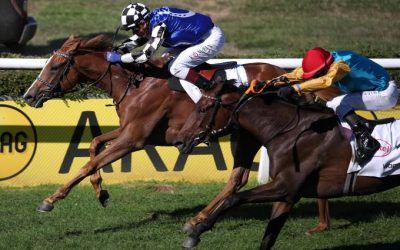 Story by anzbloodstocknews.com.au:  Murrell and Lovett win third Preis der Diana in ten years with Andreas Wohler-trained daughter of Shamalgan Australian Bloodstock won its third Preis der Diana (Gr 1, 2200m) in a decade in Germany on Sunday, but don't expect to see...
read more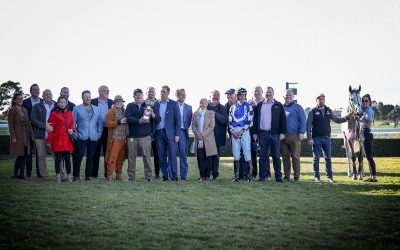 Saunter Boy | Aug 07, 2022 | Race: 5 - Sandown -Lakeside | Margin: 0.80 | Ciaron Maher & David Eustace /  S Pateman $400,000 Grand National Hurdle (4200 METRES)WATCH THE RACE>>Owners: Australian Bloodstock (Mgr: L Murrell), Australian Bloodstock No 2 (Mgr: J...
read more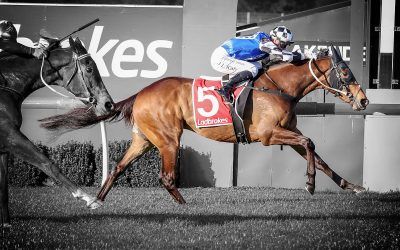 Golden Crusader | Aug 07, 2022 | Race: 6 - Sandown-Lakeside  Margin: 0.40 | Price Kent Racing / Jamie Kah $55,000 Ladbrokes Switch Handicap (2100 METRES)WATCH THE RACE>>Owners: Australian Bloodstock, Simon Dorrat, Louise Ellis, Matthew Faiman, Billy Geaney, Lisa...
read more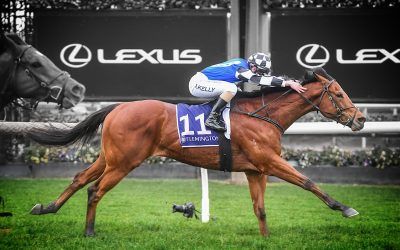 Turn On The Charm | Aug 06, 2022 | Race: 8 - Flemington| Margin: 0.30 | Price/Kent Racing / Alana Kelly $150,000 The Skyline Lounge (1410 METRES)WATCH THE RACE>>RECENT PURCHASES[mist_new_horses_available template="off" items_per_slide_tablet="1" loop_slider="on"...
read more