The Ciaron Maher & David Eustace – trained Saunter Boy will return to the jumps for his next start despite a pleasing second on the flat at Flemington.
Saunter Boy chased home stablemate South Pacific in the Adam Lindsay Gordon Handicap (2540m) on Saturday, a performance that Eustace thought was 'terrific'.
The Australian Hurdle winner at Sandown last month, and a winner of three of his five jumps starts, is booked to run in the Kevin Lafferty Hurdle (3200m) at Warrnambool on July 4 at his next start.
Both Maher and Eustace will be hoping for a better result from Saunter Boy than his most recent appearance at Warrnambool when as a short-priced favourite the jumper finished fourth in the Galleywood Hurdle during the May Carnival.
But recent hurdle schooling as improved the gelding's jumping, much to the delight of Eustace.
Following the Kevin Lafferty, Saunter Boy will be aimed towards the Grand National Hurdle (4200m) at Sandown in August, but Eustace has all but ruled out a start in the Grand National Steeplechase at Ballarat later that month.
Saunter Boy will be kept to the hurdles this season and continue schooling sessions to build his confidence ahead of the bigger races later in the jumps season.
"He doesn't jump well enough yet," Eustace said.
"He's still learning really how to do that and get his confidence.
"It wasn't shot, but after Warrnambool he had to jump a little bit better which he did at Sandown, but he's not ready for the big ones.
"He's had some more schooling since Sandown and he'll have another school before Warrnambool.
"The ability is there through his flat ability, but you have to be able to jump as well."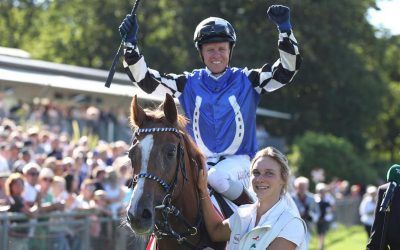 Story by Tara Madgwick for breednet.com.au:Australian interest was high in Group I racing overnight in Europe and while Australian bred and owned colt Artorius raced below his best at Deauville, the Australian Bloodstock team had plenty to celebrate claiming their...
read more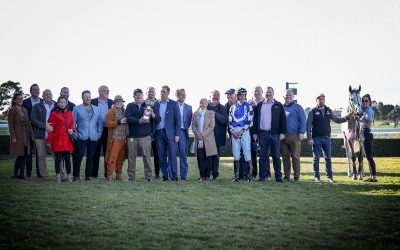 Saunter Boy | Aug 07, 2022 | Race: 5 - Sandown -Lakeside | Margin: 0.80 | Ciaron Maher & David Eustace /  S Pateman $400,000 Grand National Hurdle (4200 METRES)WATCH THE RACE>>Owners: Australian Bloodstock (Mgr: L Murrell), Australian Bloodstock No 2 (Mgr: J...
read more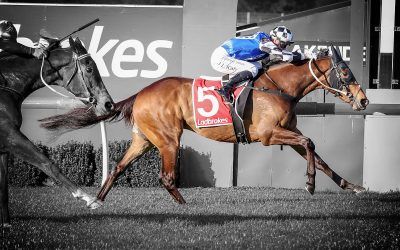 Golden Crusader | Aug 07, 2022 | Race: 6 - Sandown-Lakeside  Margin: 0.40 | Price Kent Racing / Jamie Kah $55,000 Ladbrokes Switch Handicap (2100 METRES)WATCH THE RACE>>Owners: Australian Bloodstock, Simon Dorrat, Louise Ellis, Matthew Faiman, Billy Geaney, Lisa...
read more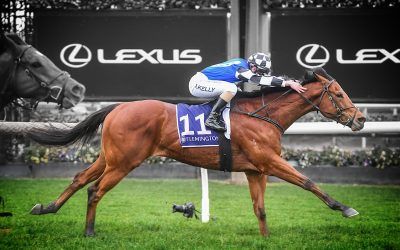 Turn On The Charm | Aug 06, 2022 | Race: 8 - Flemington| Margin: 0.30 | Price/Kent Racing / Alana Kelly $150,000 The Skyline Lounge (1410 METRES)WATCH THE RACE>>RECENT PURCHASES[mist_new_horses_available template="off" items_per_slide_tablet="1" loop_slider="on"...
read more