Flashy grey Saunter Boy made it back-to-back eye-catching hurdle victories under champion jockey Steven Pateman, defying a significant betting drift to take out Sunday's Kevin Lafferty Hurdle (3200m).
The son of Myboycharlie continued Pateman's domination of the Warrnambool meeting on Ciaron Maher & David Eustace-trained jumpers recording their third-straight victory of the day after earlier wins with Norway and Wil John.
On the bottomless Heavy 10 track Pateman once again positioned his mount on the superior ground out wide as Saunter Boy went on to record his fourth jumps win from just six start over the obstacles.
Despite the incredibly wet conditions the eight-year-old was able to again put in a mostly clean jumping performance with Pateman sending an ominous warning to his rivals that the industry's new pin-up jumper would be hard to beat in next month's Grand National Hurdle (4200m) back at Sandown, the scene of his 10-length Australian Hurdle (3900m) demolition in May.
"What a beautiful horse, he was obviously great today but he's actually better suited to Sandown rolling along in front," he said.
"I thought today he was a little bit vulnerable being at Warrnambool but getting back to Sandown they won't see which way he went."
Representing the Maher & Eustace stable, Declan Maher, was impressed with the Australian Bloodstock-owned gelding's victory saying it was extra special to get the win back in their hometown.
"We're Warrnambool boys and we love coming here and trying to win these jumps races," he said.
"He's bred from overseas, he's got good flat and good wet ability and he put the writing on the wall at his last start and it was a great ride by Steve."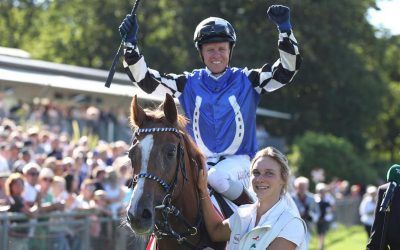 VIDEO: Relive the win of TOSKANA BELLE (Shamalgan x Tristane) in the 2022 German Oaks!RECENT PURCHASES[mist_new_horses_available template="off" items_per_slide_tablet="1" loop_slider="on" module_id="horses-available-homepage" _builder_version="4.17.1"...
read more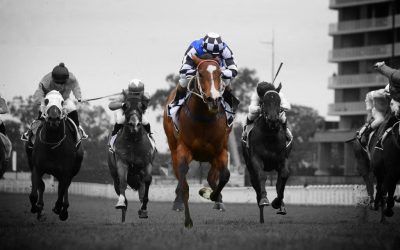 Hellavadancer | Aug 13, 2022 | Race: 1 - Eagle Farm | Margin: 3.50 | Kris Lees / J Byrne $75,000 XXXX DRY QTIS Three-Year-Old BENCHMARK 72 Handicap (1500 METRES)WATCH THE RACE>>Owners: Chris Baldwin, Australian Bloodstock, Louise Ellis, Duncan Etwell, Natasha...
read more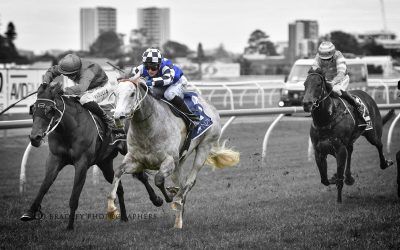 Spangler | Aug 11, 2022 | Race: 6 - Newcastle | Margin: 0.20 | Kris Lees / Dylan Gibbons $40,000 NEW ZEALAND BLOODSTOCK CLASS 1 HANDICAP (1400 METRES)WATCH THE RACE>>Owners: Mikey Agnew, Marcus Apicella, Brad Audet, Mario Avellino, Geoff Barrett, Australian...
read more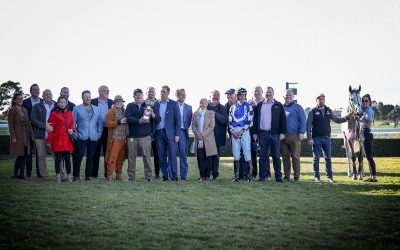 Saunter Boy | Aug 07, 2022 | Race: 5 - Sandown -Lakeside | Margin: 0.80 | Ciaron Maher & David Eustace /  S Pateman $400,000 Grand National Hurdle (4200 METRES)WATCH THE RACE>>Owners: Australian Bloodstock (Mgr: L Murrell), Australian Bloodstock No 2 (Mgr: J...
read more