Lockdown meant Garry Algie almost forgot to buy his tickets in the slot draw for the $1.3 million The Kosciuszko this time around.
"I'm sitting at home and an ad came on the telly for the slot draw," Algie said. "I thought to myself, 'I haven't got a ticket in the bloody Kosciuszko'. There were only a couple of days left.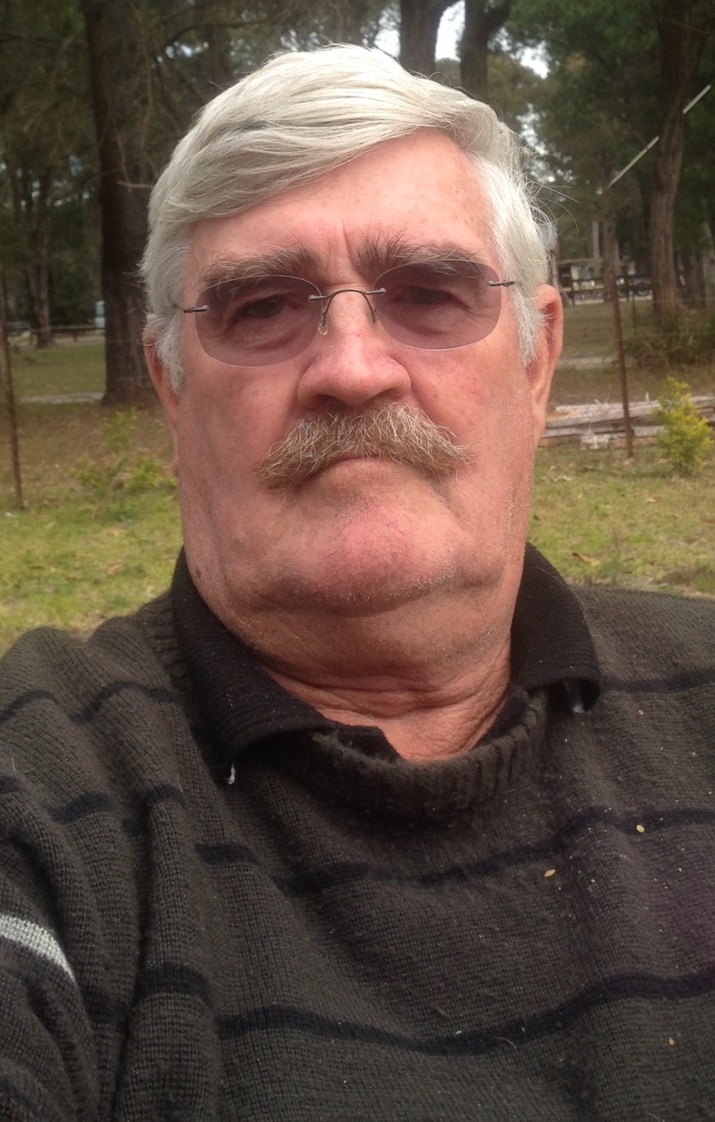 Canyonleigh's Garry Algie selected Edit for The Kosciuszko.
"Normally, over a few weeks, I'd spent about $120 dollars on tickets. I'd be at the club and have $20 in my pocket and buy a few out of the machine. I'd do that a few times. But this time I'd forgotten because the pubs and clubs were all shut.
"I had $25 in my TAB account, so I bought five tickets and ended up winning a slot! When you look at that hotel mob in Wagga, I read they spent $52,500 on tickets. Hooley Dooley, that's a power of money. I still can't believe I won a slot after only buying five tickets.
"I'm a bit embarrassed about it actually, but that's the luck of the draw."
Algie eventually did a deal with the connections of Edit, via the Tamworth galloper's trainer, Cody Morgan, to have the horse run for him. Edit is being kept very safe at $11 in TAB fixed odds betting on The Kosciuszko.
"I live in a mobile home at my mate Ken's property at Canyonleigh, in the Southern Highlands," Algie said. It's a farming area. The population's about 400 and there aren't any shops – the nearest town is Moss Vale, a bit over 30 kilometres away.
"Someone who knows Ken rang him and said, 'Hey, a TAB account holder from Canyonleigh won a slot in The Kosciuszko'. Ken said, 'It wasn't me, I haven't got any tickets', and I said, 'Hang on, I've got five tickets – I hope it's me'."
After receiving confirmation from Racing NSW that he was, indeed, a slot-holder, Algie went to work on a long list of eligible horses provided to him by the organisation.
"I didn't know much about them, but if you do your home-work you can find out where a horse prefers to be in a race, what its finishing run is like and what sort of run it needs to be a chance," he said.
"I went through everything for six or seven hours, until about 2am. There was nothing worth watching on TV anyway. Then in the morning I tried for Art Cadeau first and then Victorem, but they were both gone.
"Then I decided to go for a horse that has a bit of X factor, where his full ability might still be a bit unknown but he's got something going for him. I'd had a look at Edit earlier – he's only had the six starts for two wins and two placings and he's got a good finishing sprint.
"I rang Cody Morgan and he said he'd already had a couple of phone calls from slot-holders, but that he wasn't happy with the prizemoney share that was suggested. I did a deal with him and got Edit for the race.
"Now, I don't know how the horses I watched him sprint past on video compare to the horses in The Kosciuszko, but I think he's a chance in the race. He's only won $38,000 in prizemoney, but that could change."
If it changes dramatically in The Kosciuszko at Randwick on October 16, where first prizemoney is $685,000, then Algie will be in the money as well from his share of the deal.
"What I know about horses you could write on the back of a postage stamp in longhand," he said.
"But I had a look into it and when I ended up with Edit I very was happy about that. Looking forward to the race now."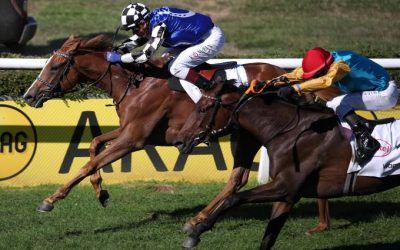 Story by anzbloodstocknews.com.au:  Murrell and Lovett win third Preis der Diana in ten years with Andreas Wohler-trained daughter of Shamalgan Australian Bloodstock won its third Preis der Diana (Gr 1, 2200m) in a decade in Germany on Sunday, but don't expect to see...
read more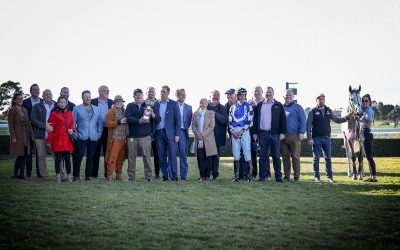 Saunter Boy | Aug 07, 2022 | Race: 5 - Sandown -Lakeside | Margin: 0.80 | Ciaron Maher & David Eustace /  S Pateman $400,000 Grand National Hurdle (4200 METRES)WATCH THE RACE>>Owners: Australian Bloodstock (Mgr: L Murrell), Australian Bloodstock No 2 (Mgr: J...
read more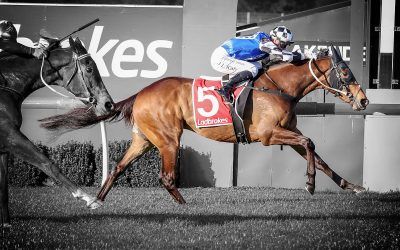 Golden Crusader | Aug 07, 2022 | Race: 6 - Sandown-Lakeside  Margin: 0.40 | Price Kent Racing / Jamie Kah $55,000 Ladbrokes Switch Handicap (2100 METRES)WATCH THE RACE>>Owners: Australian Bloodstock, Simon Dorrat, Louise Ellis, Matthew Faiman, Billy Geaney, Lisa...
read more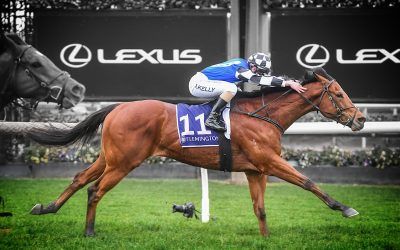 Turn On The Charm | Aug 06, 2022 | Race: 8 - Flemington| Margin: 0.30 | Price/Kent Racing / Alana Kelly $150,000 The Skyline Lounge (1410 METRES)WATCH THE RACE>>RECENT PURCHASES[mist_new_horses_available template="off" items_per_slide_tablet="1" loop_slider="on"...
read more