By Bren O'Brien – tdnausnz.com.au
Broadening its horizons to buy a tried horse out of Western Australia has already paid dividends for Australian Bloodstock with the success of Special Reward (Demerit) in Saturday's G3 Southern Cross S. at Randwick.
Special Reward had won six of his 10 starts when WA owners Peter and Kerry Caporn sold half of the 4-year-old to Australian Bloodstock last October.
He subsequently transferred to Kris Lees stables at Newcastle and delivered a first win for his new connections at his third start for them.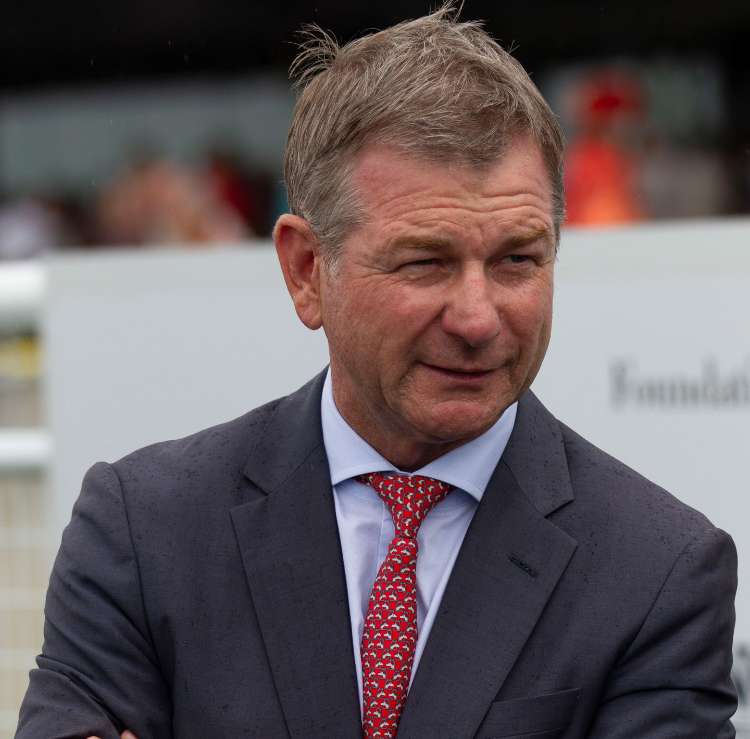 Australian Bloodstock's Luke Murrell said Saturday's success was a nice reward for the faith they had shown in the horse when buying into him and bringing him to the Eastern States.
"It's always a little bit heart in your mouth when you buy a horse like that. We've seen plenty of good horses come out of those other states in recent years." he said.
"They do have some very handy horses in Perth. We were happy to pick him up and we just hope we can sort him out and help him reach his full potential."
"We've seen plenty of good horses come out of those other states in recent years." – Luke Murrell
He certainly has been less than straightforward for Lees as shown on Saturday when he refused to go to the barriers before the race. Eventually persuaded by two ponies, he got himself into the barriers and delivered a first stakes win for himself and a third for former Rangeview Stud stallion Demerit, who passed away in July.
"He's just had those little quirky things, just some very minor things. He's a very sound horse. He's just one of those horses that if the seagull flew past him, he'd shy at it and find a way to hurt himself," Murrell said.
"His raceday manners need to get a lot better but they say that he's always been a bit like that. Hopefully that will improve with a bit of maturity. Kris has always believed that he can make a 1400 metre horse. If he can do that then that might open a few things up.
"We learnt with Tactical Advantage that if you can play in that seven-furlong range, there's a lot of money and a lot of races there. They might not be Group 1 races but there's plenty of second-tier races ready to be won and you can have a lot of fun with those horses. "
Murrell feels that in time blinkers will benefit the 4-year-old but it was important to sort out his errant manners first.
"Realistically he is probably your blinkers horse but he's still doing a few things wrong to be ready to pull the trigger on them again," he said. "We had them on in his very first start for us and he missed the start and pulled up with a little issue. I'd love to get them back on at some stage but it probably won't be next start."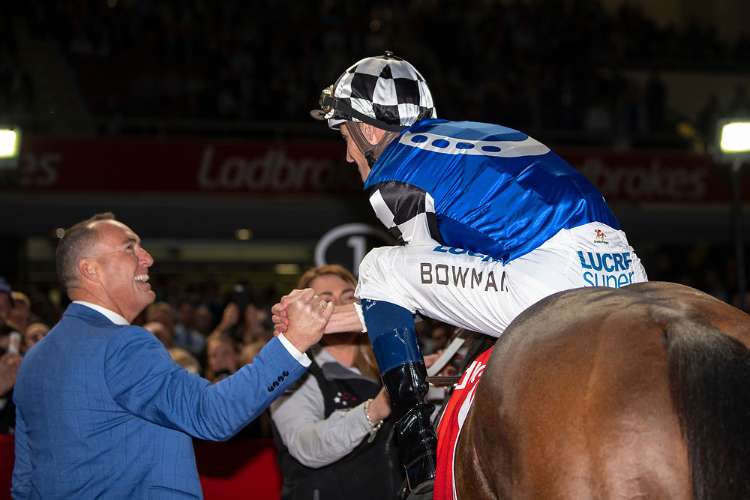 Lees has indicated that Special Reward would likely now go to the G3 Newcastle Newmarket at his home track on March 6.
"Kris's frustration with him is that what he sees from him from a trackwork perspective he still hasn't showed on the track. I guess that's exciting because there's still something left there to improve on. He's still got some scope we just need to get it out of him," Murrell said.
Charting Graff's next move
Saturday's success rounded off a big week for Australian Bloodstock who confirmed it had acquired, along with Aquis, the Group 3 winning and Group 1 placed sprinter Graff (Star Witness).
Aquis' involvement ensures Graff's future stud career with the immediate focus to secure him a Group 1 Victory over the next few months.
"He is a horse that people know and remember. He's got that bit of a profile. That always made us confident that he would get a home at stud," Murrell said.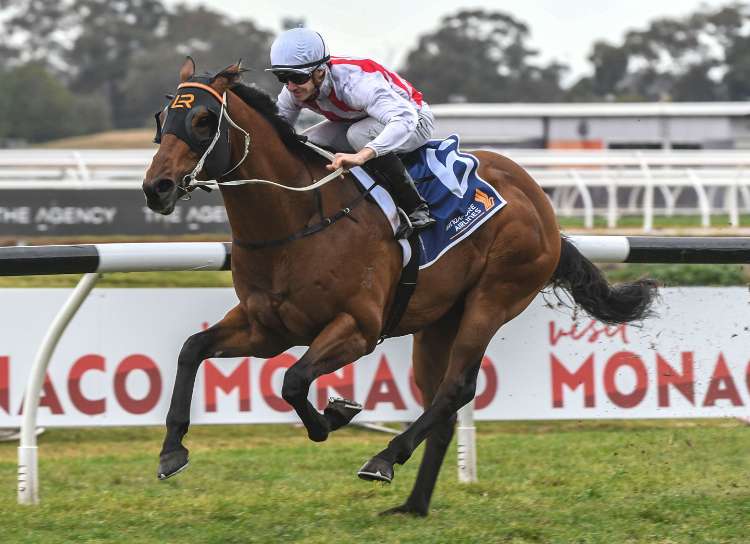 "We are really, really pleased that we were able to get the deal done with Aquis. Things have worked out really well with what they have done with Brave Smash. It gave us a lot of confidence to partner with them.
"Things have worked out really well with what they have done with Brave Smash. It gave us a lot of confidence to partner with them." – Luke Murrell
"We are hopeful that we can see the form he showed in his earlier preps but maybe in slightly different races. We want to put him in races that are more run to suit. I've never really seen him as a 1000 metre horse. I think he's a 1200 to 1400 metre horse and we will give him a go first up in the Galaxy and then maybe to a TJ Smith or BTC Cup or Stradbroke."
Making waves in the yearling market
Australian Bloodstock have also been busy in the yearling market so far in 2020, buying five at the Magic Millions Gold Coast Sale and another four at the Inglis Classic Sale.
"Because we put our own money in, we are pretty strict on what we are prepared to buy. The ones we picked up last year have proven to be pretty successful so far. I would just hope they can measure up like those ones we have," Murrell said.
He expects another busy week at the upcoming Inglis Melbourne Premier Sale and to also be shopping at the Inglis Easter Sale in Sydney.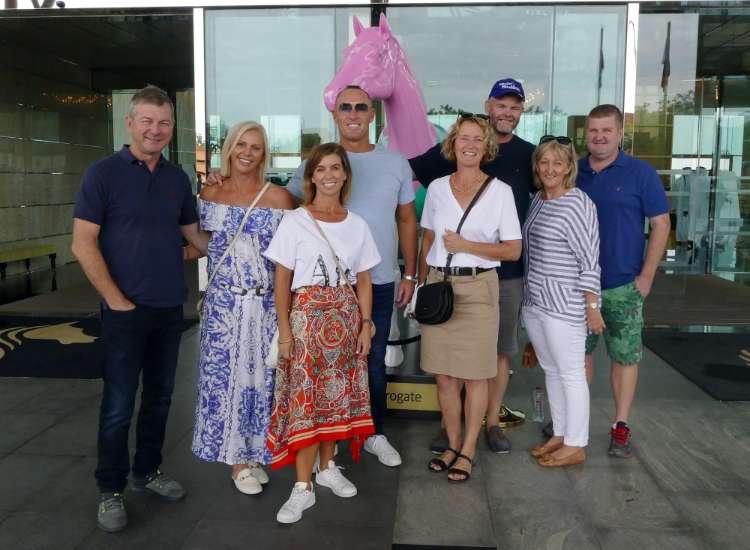 "The Melbourne Premier Sale will be interesting. We are trying to form a few partnerships with a few trainers down there, with Paul Preusker and Ciaron Maher and the like. We've got horses with Danny (O'Brien) and Anthony (Freedman) and those guys down there and we are looking to spread out a few horses with some other trainers," he said.
"We will potter around Easter. It's a sale I think people might underestimate in that middle market area. It might be somewhere where if we do enough work, we might find one or two."
With 150 horses on the books across the world and the European flat season ramping up, it shapes as a big few months for Australian Bloodstock.
"We are in all of them ourselves and so it's great to have those numbers, and it keeps you relevant and in the media. At the end of the day, we are just trying to get a result for every individual horse," Murrell said.
"We're not about having numbers for the sake of it but when we see a horse we like we will buy it and we are lucky we have some good clients that are prepared to back us."