The flying Agent Pippa lines up this Saturday in the Group 3 Toy Show Quality and there will be two Pippa's cheering her home!
The original owner of Agent Pippa Wesley & Sheree Martin named the filly after the dam Female Agent and their daughter Pippa which actually means "lover of horses", and nothing could be more true for the now 12 year old daughter of the owner of Martin's Produce.
The stables were only 15 minutes from their house and Pippa was a regular visitor, always keeping an eye on her beloved Agent Pippa.
Pippa was just 8 when the super fast filly out of Female Agent was named after her and she has certainly enjoyed the journey.
Including doing the barrier draw for the Group 2 Karrakatta on her 11th Birthday.
Agent Pippa was a Group 3 winner at 2 and won 4 from 10 before the Magic Millions Broodmare sale in May 2019 where Australian Bloodstock purchased her for $220,000.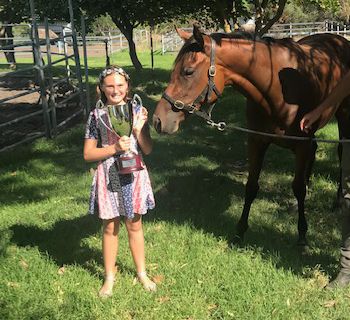 Now under the guidance of Kris Lees and with a new ownership group another Pippa has joined the story.
Harmony Buckley, known as Pippa from her days as a toddler catching "Pippies" in Evans Head to go fishing with her family.
Pippa had never owned a horse before but always wanted to be involved in the thrill of racehorse ownership.
On hearing Australian Bloodstock had purchased Agent Pippa her partner Callum was straight on the phone and secured a share to surprise his Pippa.
We asked Wes what Pippa thought of him selling her beloved filly.
"Pippa has absolutely loved the journey, she's very proud that she can google her name and the story about the Karrakatta barrier draws comes up, and her friends think its way cool".
"She was also very angry and still is at me for selling Agent Pippa, but after seeing how happy the new owners were it has made it easier. She is also pretty chuffed when the race callers say AGENT PIPPA WHAT A RIPPA" – Wes Martin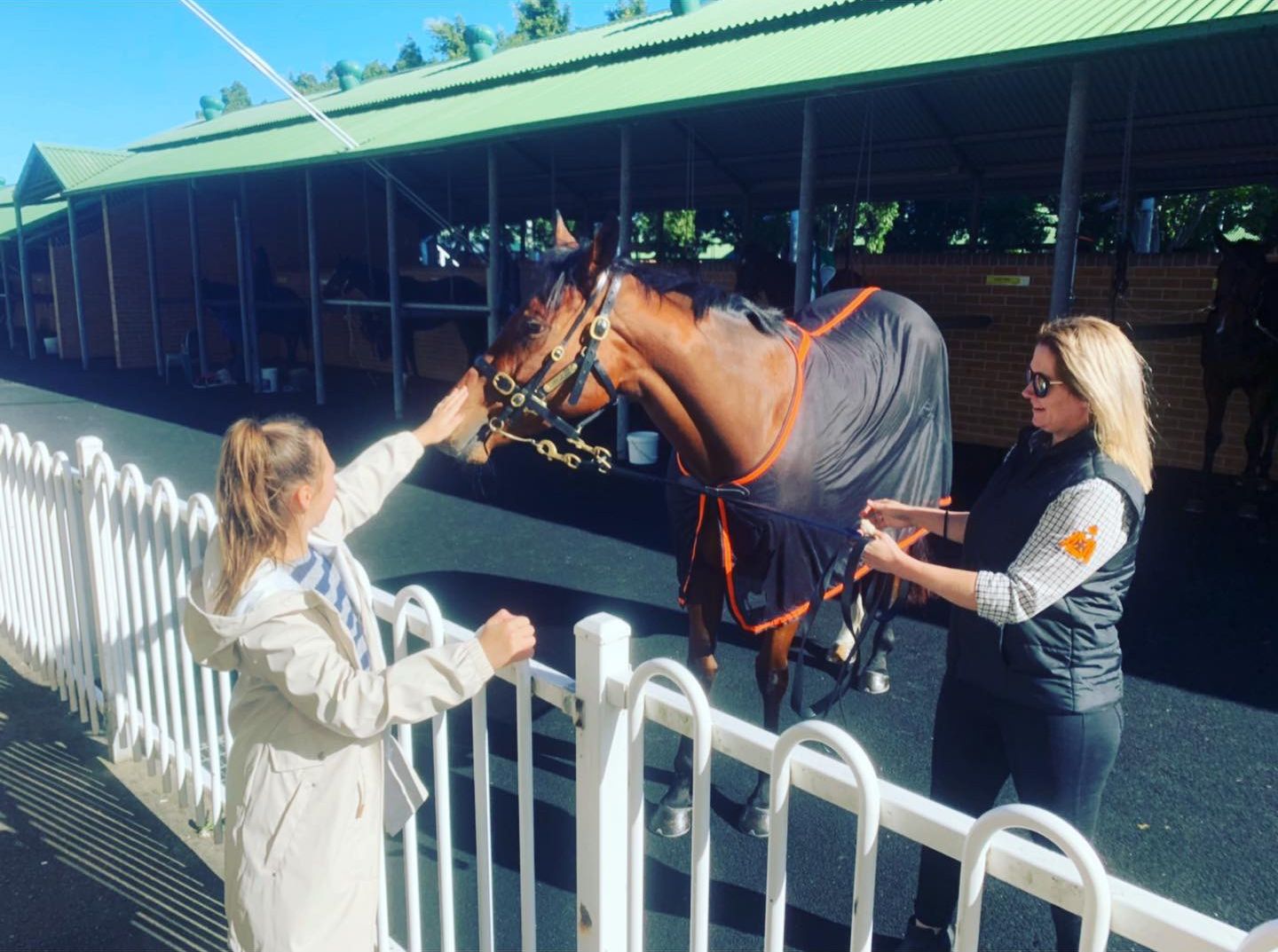 On the 13th of July at Rosehill Agent Pippa stepped out for her first outing with Australian Bloodstock and the bookies didn't think much of her chances.
But with a 12 year old Pippa making the journey from WA to Rosehill cheering in the stands and a 32 year old Pippa cheering from Northern NSW after just giving birth to her 2nd child, the power of the Pippa's combined!
The filly won easily under a confident Hugh Bowman paying $15.
In the words of Mitch Manners "Agent Pippa's just run them into the ground."
Wes described what it was like seeing her win at Rosehill.
"It was a very weird feeling seeing her race on Saturday, but to see her race at Rosehill with Hugh Bowman on her back was a big thrill".
"We went and gave her a pre-race pat which made Pippa's day."
"The best part of the day was seeing how happy the new owners were when Agent Pippa saluted."
"We were jumping and screaming like we still owned her, it was awesome."
"Then the new owners came over and were high fiving us and Pippa which was amazing and we thank them for that."
"And to top it off Hugh Bowman came over to say hi to the kids and got a great photo." – Wes Martin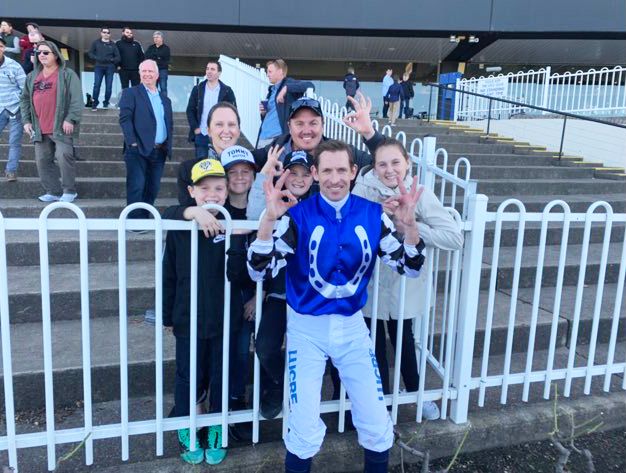 When the super fast Agent Pippa lines up again on Saturday she'll have 2 Pippa's from opposite sides of Australia riding her home. Will the power of the Pippa's combine again?
"Agent Pippa, what a rippa" Go Girl!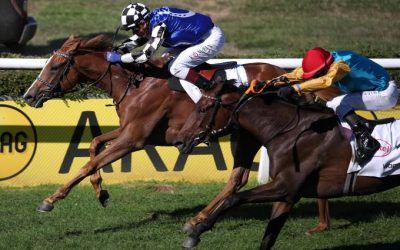 Story by anzbloodstocknews.com.au:  Murrell and Lovett win third Preis der Diana in ten years with Andreas Wohler-trained daughter of Shamalgan Australian Bloodstock won its third Preis der Diana (Gr 1, 2200m) in a decade in Germany on Sunday, but don't expect to see...
read more