Enjoy the thrill of racehorse ownership and join Australia's leading Thoroughbred Syndication!

✔ We stay in every horse we purchase, we race the horse with you!
✔ Our fees are the lowest in the industry!
✔ We DON'T make a mark-up on training fees! You pay what we pay!
✔ Our record is unparalleled with over 650 wins including 60+ at Group & Listed level!
✔ Be apart of the team! With capped owner numbers you truly are an "owner" and receive owners privileges!

No overseas trip this year? That's okay, come join the fun and race a horse with the best!
With a group of mates, family or new friends you've met through horse ownership, there's nothing quite like cheering your horse home for a win!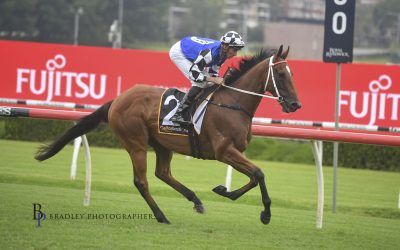 Story by Gary Harley for racingnsw.com.auNewcastle's famous Lees family has tasted success in five Group 3 Newcastle Newmarkets and come Friday afternoon it may be six. The time-honoured Newcastle Newmarket was first run in 1965 when the TJ Smith-trained Seacraft was...
read more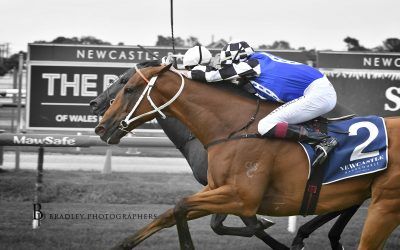 Gem Song Mar 05, 2021 Race 7 - Newcastle Margin 0.10 Kris Lees / N Rawiller $160,000 SUEZ NEWCASTLE NEWMARKET HCP (1400 METRES)GEM SONG (Your Song x Beautiful Gem) returned from a long injury break at Randwick on the 13th of February with a slashing 4th in the Group 3...
read more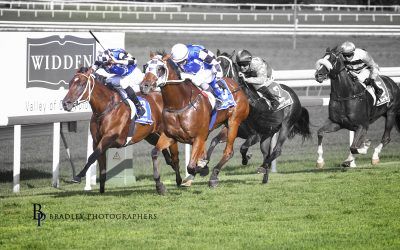 Sequana Feb 21, 2021 Race 8 - Scone Margin 0.50 Kris Lees / A Gibbons $30,000 IRON JACK SHOWCASE CLASS 2 HANDICAPThe ultra consistent SEQUANA (Headwater x Leviosa) raced at Scone on the 21st and she did not disappoint! After being let rip in the straight by Giboo she...
read more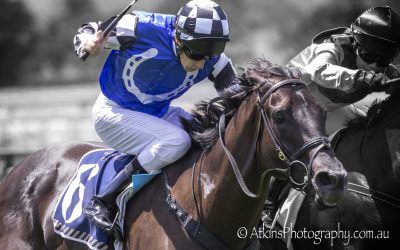 Ironclad Feb 20, 2021 Race 1 - Morphettville Margin 0.20 Will Clarken / Todd Pannell $52,250 Pike & Joyce Handicap (1600 METRES)The English import IRONCLAD (Dubawi x Heat Haze) went back to the scene of his 1st up win at Morphettville on the 20th for the same...
read more
LET US KNOW WHAT TYPE OF HORSE YOU WANT TO RACE AND WE'LL BE IN TOUCH!
SIGN UP FOR EXCLUSIVE OFFERS ON LATEST PURCHASES
Upcoming Runners
Horse
Date
Race
Track
Fields/Form

Nominations

Ironclad
Mar 08, 2021
2
Morphettville
Field
Criminal
Mar 20, 2021
5
Rosehill Gardens
Field
Miss Statement
Apr 03, 2021
4
Royal Randwick
Field
Criminal
Apr 03, 2021
3
Royal Randwick
Field
Cristal Breeze
Apr 03, 2021
1
Royal Randwick
Field
Gem Song
Apr 03, 2021
1
Royal Randwick
Field
Mugatoo
Apr 03, 2021
1
Royal Randwick
Field
Attention Run
Apr 10, 2021
4
Royal Randwick
Field
Aliferous
Apr 10, 2021
4
Royal Randwick
Field
Collide
Apr 10, 2021
2
Royal Randwick
Field
Collide
Apr 10, 2021
1
Royal Randwick
Field
Miss Statement
Apr 10, 2021
6
Royal Randwick
Field
Wandabaa
Apr 10, 2021
4
Royal Randwick
Field
Enchanted Heart
Apr 10, 2021
4
Royal Randwick
Field
Lunakorn
Apr 10, 2021
4
Royal Randwick
Field
Shraaoh
Apr 10, 2021
2
Royal Randwick
Field
Korcho
Apr 10, 2021
2
Royal Randwick
Field
Raheen House
Apr 10, 2021
2
Royal Randwick
Field
Mustajeer
Apr 10, 2021
2
Royal Randwick
Field
Attention Run
Apr 10, 2021
2
Royal Randwick
Field
Mugatoo
Apr 10, 2021
2
Royal Randwick
Field
Mugatoo
Apr 10, 2021
1
Royal Randwick
Field
Mustajeer
Apr 10, 2021
1
Royal Randwick
Field

Acceptances

Cool Missile
Mar 08, 2021
7
Coffs Harbour
Field
Apache Blue
Mar 08, 2021
3
Coffs Harbour
Field
JaJa Chaboogie
Mar 08, 2021
6
Coffs Harbour
Field
Ironclad
Mar 08, 2021
6
Morphettville
Field
Loch Lomond
Mar 09, 2021
8
Wyong
Field
Recent Winners
| Horse | Date | Race | Margin | Jockey |
| --- | --- | --- | --- | --- |
| Wren's Day | Mar 06, 2021 | 8 - Eagle Farm | 1.80 | A Mallyon |
| Sacramento Joe | Mar 06, 2021 | 1 - Hawkesbury | 0.80 | A Gibbons |
| Gem Song | Mar 05, 2021 | 7 - Newcastle | 0.10 | N Rawiller |
| Sequana | Feb 21, 2021 | 8 - Scone | 0.50 | A Gibbons |
| Ventura Ocean | Feb 20, 2021 | 4 - Eagle Farm | 0.20 | A Mallyon |
| Ironclad | Feb 20, 2021 | 1 - Morphettville | 0.20 | Todd Pannell |
| Daltoro | Feb 11, 2021 | 3 - Doomben | 0.20 | A Mallyon |
| Ligulate | Feb 06, 2021 | 4 - Eagle Farm | 2.30 | A Mallyon |
| Ironclad | Feb 06, 2021 | 1 - Morphettville | 0.40 | Todd Pannell |
| Elegant Grace | Feb 03, 2021 | 4 - Randwick-Kensington | 0.80 | B Avdulla |
| Apache Blue | Jan 29, 2021 | 5 - Taree | 1.00 | Dylan Gibbons |
| Loch Lomond | Jan 27, 2021 | 2 - Gosford | 1.80 | B Avdulla |
| Ligulate | Jan 23, 2021 | 2 - Doomben | 0.20 | A Mallyon |
| Cool Missile | Jan 22, 2021 | 4 - Port Macquarie | 1.00 | Dylan Gibbons |
| Apache Blue | Jan 16, 2021 | 2 - Tuncurry | 2.30 | Dylan Gibbons |
| Animate | Jan 09, 2021 | 4 - Gold Coast | 0.20 | N Rawiller |
| Cool Missile | Jan 08, 2021 | 8 - Port Macquarie | 1.00 | Dylan Gibbons |
| Snitzari | Jan 07, 2021 | 9 - Muswellbrook | 1.00 | Mitchell Bell |
| Snowzone | Jan 07, 2021 | 8 - Doomben | 2.00 | A Mallyon |
| No Laughing Matter | Jan 04, 2021 | 6 - Taree | 0.10 | B Avdulla |
"I would like to take this opportunity to thank you for the exceptional service that you provide.
Your guidance and knowledge has assisted in taking my breeding & racing enterprise to the next level with numerous results in Australia and internationally. Your dedication, professionalism and honesty is a quality unmatched.
Your international selection criteria is unrivalled and putting your own capital into what you recommend speaks for itself in the confidence of how you go about business."
"Winning a black type race overseas (with Delectation) is something I could never have imagined, and I have the greatest admiration and respect for the Australian Bloodstock guys. They are amazing how successful they have been at picking a horse with talent overseas, and bringing them to Australia and winning races. Their strike rate is so good. Big Duke is a prime example. He had won one race in England (at Wetherby) when Australian Bloodstock bought him, and he has since won the Launceston Cup and Manion Cup and Chairman's Handicap in Sydney for us"
As one of the owners of 2014 Melbourne Cup winner Protectionist, the Mendooran (NSW) farmer understandably rated the German stayer's runaway victory, with English jockey Ryan Moore aboard, as his greatest thrill in racing.
"It's been a wonderful association and, of course, still is with Australian Bloodstock. There's no way I could ever have envisaged getting the opportunity to win races all over the world in countries such as Germany, France, Singapore and New Zealand"