Come and experience the thrill of racehorse ownership!
With a group of mates, family or friends, there's nothing quite like cheering your horse home for a win!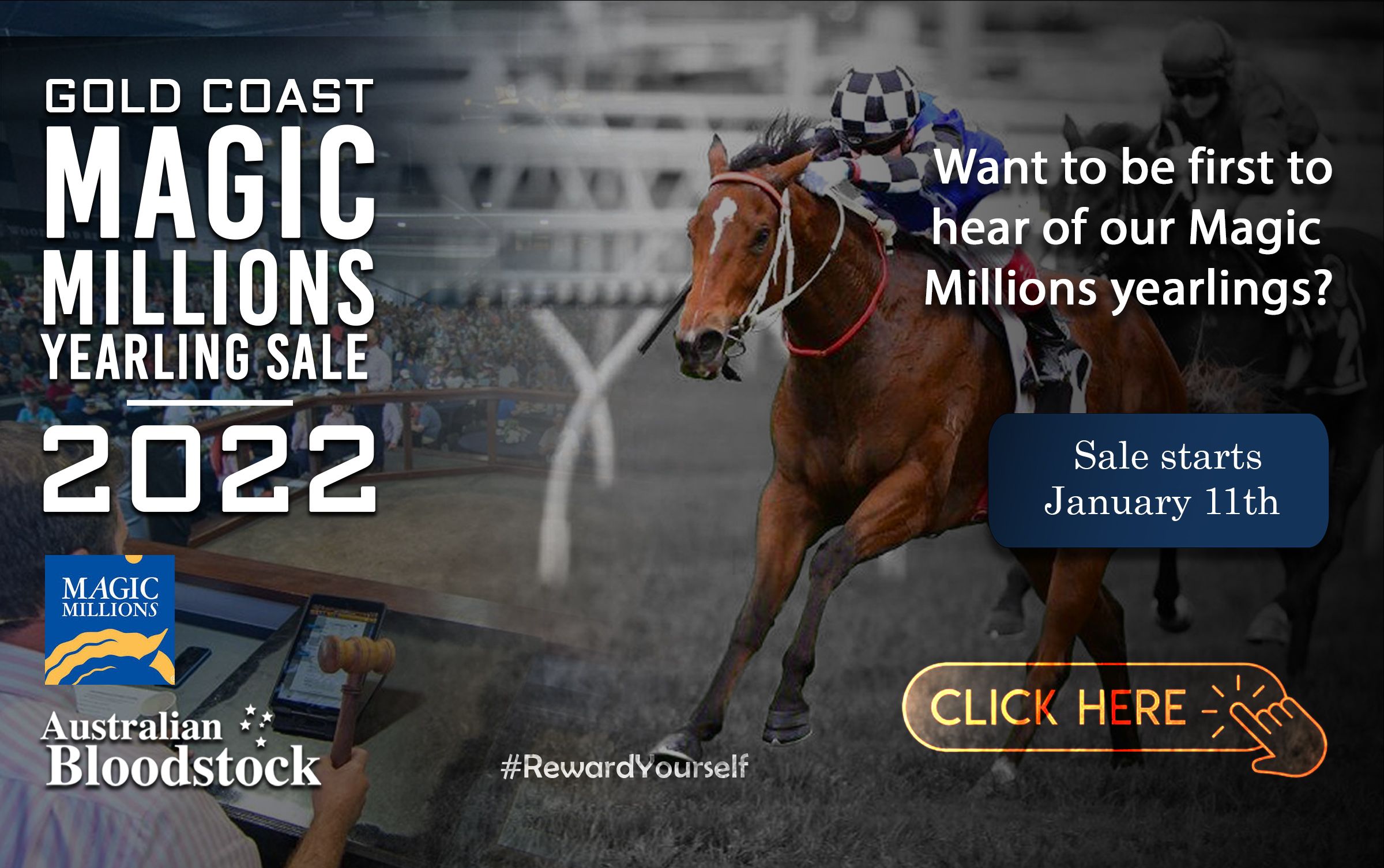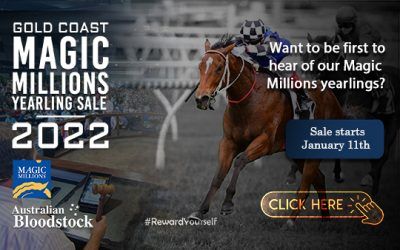 Story by Alex Wiltshire for anzbloodstocknews.comAmidst the celebration and lauding of another exceptionally strong sale at last week's extraordinary Magic Millions Gold Coast Yearling Sale, one that sets the trend and tone for yearling sales to come across a frenetic...
read more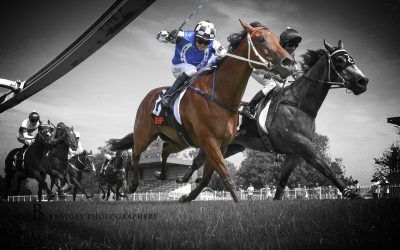 Phule | Jan 17, 2022 | Race: 5 - Muswellbrook | Margin: 0.10 | Kris Lees & D Mc Lellan $24,000 BHP MT ARTHUR CLASS 1 HANDICAP (1000 METRES)PHULE (Shalaa x Esprit Hi) showed nothing but pure strength and toughness at Muswellbrook when being heading in the straight...
read more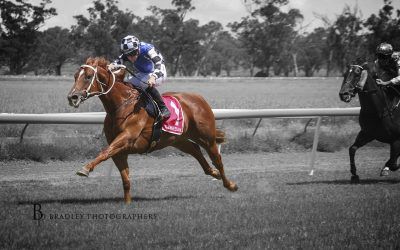 Giftgiver | Jan 13, 2022 | Race: 3 - Gunnedah | Margin: 0.50 | Cody Morgan & Jackson Searle $23,000 LOVE THE TAB CLASS 1 HANDICAP (900 METRES)GIFTGIVER (Nicconi x Gibraltar's Gift) made a winning debut in our silks at Gunnedah on the 13th of January! The gelding...
read more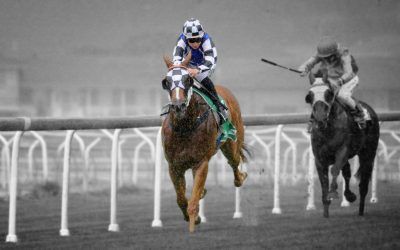 I Want One | Jan 01, 2022 | Race: 5 | Port Macquarie | Margin: 3.30 | Kris Lees / Bailey Wheeler $50,000 WILL KARA BARBERS ON MURRAY CLASS 1 HANDICAP (1512 METRES)I WANT ONE (Super One x I Want You) went back-to-back at Coffs Harbour on the 1st of January. After...
read more
Upcoming Runners
Horse
Date
Race
Track
Fields/Form

Nominations

Aquileon
Jan 27, 2022
4 - Gosford
Gosford
Field

Acceptances

Southern Lights
Jan 22, 2022
6 - Royal Randwick
Royal Randwick
Field
Strange Charm
Jan 22, 2022
9 - Doomben
Doomben
Field
Spellcatcher
Jan 22, 2022
1 - Royal Randwick
Royal Randwick
Field
Special Reward
Jan 22, 2022
8 - Royal Randwick
Royal Randwick
Field
Wolverine
Jan 22, 2022
4 - Ellerslie
Ellerslie
Field
Our Candidate
Jan 22, 2022
6 - Royal Randwick
Royal Randwick
Field
Lunakorn
Jan 22, 2022
7 - Royal Randwick
Royal Randwick
Field
Excelness
Jan 23, 2022
5 - Sunshine Coast
Sunshine Coast
Field
Impactful
Jan 24, 2022
4 - Armidale
Armidale
Field
Ezekeil
Jan 24, 2022
7 - Armidale
Armidale
Field
Aquileon
Jan 24, 2022
1 - Armidale
Armidale
Field
Kirameki
Jan 24, 2022
3 - Armidale
Armidale
Field
Askebar
Jan 24, 2022
2 - Armidale
Armidale
Field
Recent Winners
| Horse | Date | Race | Margin | Jockey |
| --- | --- | --- | --- | --- |
| Adulting | Jan 19, 2022 | 2 - Newcastle | 2.00 | J Parr |
| Phule | Jan 17, 2022 | 5 - Muswellbrook | 0.10 | D Mc Lellan |
| Giftgiver | Jan 13, 2022 | 3 - Gunnedah | 0.50 | Jackson Searle |
| Wolverine | Jan 01, 2022 | 3 - Ellerslie | 0.10 | D S Johnson |
| Strange Charm | Jan 01, 2022 | 5 - Doomben | 1.50 | A Mallyon |
| I Want One | Jan 01, 2022 | 5 - Port Macquarie | 3.30 | Bailey Wheeler |
| Animate | Dec 26, 2021 | 8 - Royal Randwick | 0.50 | Tyler Schiller |
| Anethole | Dec 26, 2021 | 2 - Royal Randwick | 0.20 | Tom Sherry |
| Sherringford | Dec 20, 2021 | 3 - Tamworth | 0.50 | Dylan Gibbons |
| I Want One | Dec 13, 2021 | 4 - Kempsey | 1.50 | Bailey Wheeler |
| Azarmin | Dec 11, 2021 | 5 - Kembla Grange | 6.00 | Dylan Gibbons |
| Special Reward | Dec 11, 2021 | 7 - Royal Randwick | 0.50 | G Schofield |
| Wolverine | Dec 11, 2021 | 3 - Te Rapa | 1.30 | D S Johnson |
| Excelness | Dec 10, 2021 | 7 - Scone | 0.20 | Dylan Gibbons |
| Spellcatcher | Dec 10, 2021 | 3 - Scone | 1.30 | A Bullock |
| Grande Rumore | Nov 28, 2021 | 8 - Newcastle | 1.80 | A Gibbons |
| Spellcatcher | Nov 23, 2021 | 5 - Newcastle | 2.30 | A Bullock |
| Asherla | Nov 17, 2021 | 5 - Doomben | 3.80 | A Mallyon |
| Elarski | Nov 14, 2021 | 3 - Canberra | 2.80 | J Penza |
| Ucalledit | Nov 13, 2021 | 7 - Riccarton Park | 1.80 | A Comignaghi |
SIGN UP FOR EXCLUSIVE OFFERS ON LATEST PURCHASES
"I would like to take this opportunity to thank you for the exceptional service that you provide.
Your guidance and knowledge has assisted in taking my breeding & racing enterprise to the next level with numerous results in Australia and internationally. Your dedication, professionalism and honesty is a quality unmatched.
Your international selection criteria is unrivalled and putting your own capital into what you recommend speaks for itself in the confidence of how you go about business."
"Winning a black type race overseas (with Delectation) is something I could never have imagined, and I have the greatest admiration and respect for the Australian Bloodstock guys. They are amazing how successful they have been at picking a horse with talent overseas, and bringing them to Australia and winning races. Their strike rate is so good. Big Duke is a prime example. He had won one race in England (at Wetherby) when Australian Bloodstock bought him, and he has since won the Launceston Cup and Manion Cup and Chairman's Handicap in Sydney for us"
As one of the owners of 2014 Melbourne Cup winner Protectionist, the Mendooran (NSW) farmer understandably rated the German stayer's runaway victory, with English jockey Ryan Moore aboard, as his greatest thrill in racing.
"It's been a wonderful association and, of course, still is with Australian Bloodstock. There's no way I could ever have envisaged getting the opportunity to win races all over the world in countries such as Germany, France, Singapore and New Zealand"