No overseas trip this year? That's okay, come join the local fun!
With a group of mates, family or friends, there's nothing quite like cheering your horse home for a win!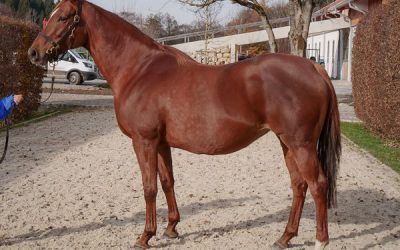 Story by Mark SMith for breednet.com.auThe Freedman brothers, Paul Moroney, Yulong Stud, Dean Hawthorne, China Horse Club, and Australian Bloodstock were active on the opening day of the Arqana Vente D'Élevage at Deauville. Lot 193 Amabelle (GER) (Danehill Dancer x...
read more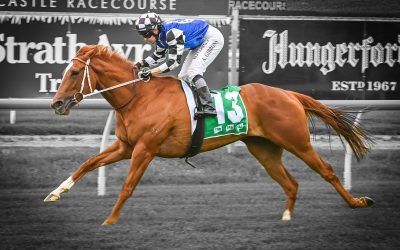 Grande Rumore Nov 28, 2021 Race: 8 - Newcastle Margin: 1.80 Kris Lees / A Gibbons $40,000 SKY RACING SUMMER PROVINCIAL SERIES - HEAT 3 - CLASS 5 PLATEGRANDE RUMORE (Night Of THunder x Silent Serenade) Was strong through the line over 1500m at Newcastle on the 28th of...
read more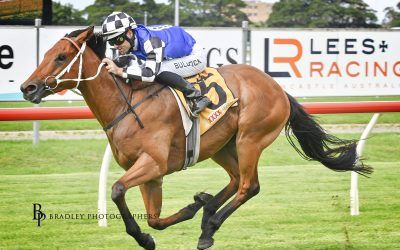 Spellcatcher Nov 23, 2021 Race 5 - Newcastle Margin: 2.30 Kris Lees / A Bullock $24,000 HUNGERFORD HILL MAIDEN PLATE (1200 METRES)SPELLCATCHER (Extreme Choice x Spellbinder) showed speed and strength on his return at Newcastle on the 23rd of November. Going 1st up...
read more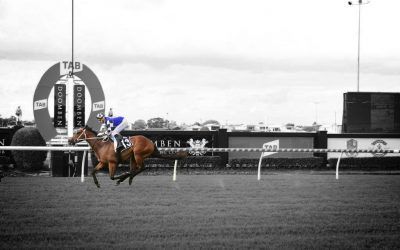 Asherla Nov 17, 2021 Race 5 - Doomben Margin: 3.80 Kris Lees / A Mallyon $35,000 4 AUSSIE HEROES FOUNDATION Fillies and Mares Class 1 Handicap 1050mASHERLA (Astern x Heritage Lane) showed price tag is no teller of fortune as the $6k filly raced away to score by 4...
read more
Upcoming Runners
Horse
Date
Race
Track
Fields/Form

Nominations

Fifth Position
Dec 11, 2021
7 - Flemington
Flemington
Field

Acceptances

Spellcatcher
Dec 10, 2021
3 - Scone
Scone
Field
Gem Song
Dec 10, 2021
6 - Doomben
Doomben
Field
Ligulate
Dec 10, 2021
6 - Doomben
Doomben
Field
Excelness
Dec 10, 2021
7 - Scone
Scone
Field
No Laughing Matter
Dec 10, 2021
7 - Canterbury Park
Canterbury Park
Field
Snitzari
Dec 10, 2021
7 - Scone
Scone
Field
Gem Song
Dec 11, 2021
8 - Royal Randwick
Royal Randwick
Field
Fifth Position
Dec 11, 2021
8 - Flemington
Flemington
Field
King's Charisma
Dec 11, 2021
4 - Royal Randwick
Royal Randwick
Field
Herman Hesse
Dec 11, 2021
4 - Royal Randwick
Royal Randwick
Field
Special Reward
Dec 11, 2021
7 - Royal Randwick
Royal Randwick
Field
Wolverine
Dec 11, 2021
3 - Te Rapa
Te Rapa
Field
Recent Winners
| Horse | Date | Race | Margin | Jockey |
| --- | --- | --- | --- | --- |
| Grande Rumore | Nov 28, 2021 | 8 - Newcastle | 1.80 | A Gibbons |
| Spellcatcher | Nov 23, 2021 | 5 - Newcastle | 2.30 | A Bullock |
| Asherla | Nov 17, 2021 | 5 - Doomben | 3.80 | A Mallyon |
| Elarski | Nov 14, 2021 | 3 - Canberra | 2.80 | J Penza |
| Ucalledit | Nov 13, 2021 | 7 - Riccarton Park | 1.80 | A Comignaghi |
| Mankayan | Nov 13, 2021 | 8 - Cranbourne | 0.30 | Josh Richards |
| Strange Charm | Nov 12, 2021 | 6 - Canterbury Park | 1.80 | Tim Clark |
| Ucalledit | Nov 06, 2021 | 9 - Riccarton Park | 1.50 | A Comignaghi |
| Ligulate | Nov 06, 2021 | 6 - Eagle Farm | 1.80 | A Mallyon |
| Profiteer | Nov 02, 2021 | 6 - Flemington | 1.50 | J B Mc Donald |
| Brave Enough | Oct 30, 2021 | 3 - Rosehill Gardens | 0.80 | Jenny Duggan |
| Brave Enough | Oct 22, 2021 | 8 - Scone | 1.30 | A Bullock |
| Daltoro | Oct 20, 2021 | 6 - Ipswich | 0.10 | J Byrne |
| Mobstar | Oct 18, 2021 | 4 - Muswellbrook | 0.20 | K Jennings |
| Mayfair Spirit | Sep 29, 2021 | 7 - Randwick-Kensington | 0.10 | J B Mc Donald |
| Edit | Sep 27, 2021 | 6 - Tamworth | 2.00 | K Jennings |
| Elected | Sep 26, 2021 | 3 - Port Macquarie | 1.30 | J Penza |
| Herman Hesse | Sep 26, 2021 | 4 - Mornington | 2.30 | Josh Richards |
| Exolay | Sep 19, 2021 | 2 - Armidale | 0.30 | Jackson Searle |
| Daysan | Sep 18, 2021 | 1 - Newcastle | 1.30 | Dylan Gibbons |
SIGN UP FOR EXCLUSIVE OFFERS ON LATEST PURCHASES
"I would like to take this opportunity to thank you for the exceptional service that you provide.
Your guidance and knowledge has assisted in taking my breeding & racing enterprise to the next level with numerous results in Australia and internationally. Your dedication, professionalism and honesty is a quality unmatched.
Your international selection criteria is unrivalled and putting your own capital into what you recommend speaks for itself in the confidence of how you go about business."
"Winning a black type race overseas (with Delectation) is something I could never have imagined, and I have the greatest admiration and respect for the Australian Bloodstock guys. They are amazing how successful they have been at picking a horse with talent overseas, and bringing them to Australia and winning races. Their strike rate is so good. Big Duke is a prime example. He had won one race in England (at Wetherby) when Australian Bloodstock bought him, and he has since won the Launceston Cup and Manion Cup and Chairman's Handicap in Sydney for us"
As one of the owners of 2014 Melbourne Cup winner Protectionist, the Mendooran (NSW) farmer understandably rated the German stayer's runaway victory, with English jockey Ryan Moore aboard, as his greatest thrill in racing.
"It's been a wonderful association and, of course, still is with Australian Bloodstock. There's no way I could ever have envisaged getting the opportunity to win races all over the world in countries such as Germany, France, Singapore and New Zealand"