Come and experience the thrill of racehorse ownership!
With a group of mates, family or friends, there's nothing quite like cheering your horse home for a win!
Featured Horse!
SO YOU THINK x PRANA
◉ Inglis Premier Lot 164
◉ Trainer: Danny O'Brien
◉ Purchased for $275,000inc
"This colt has a European staying page, but bred here in Australia, so will be eligible for all of our Classics.." - Danny O'Brien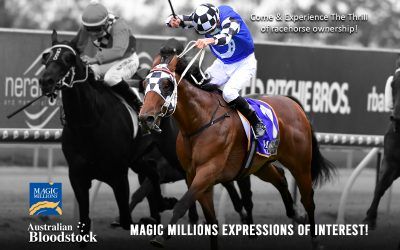 Want to join the most succesful syndication in Australia! You're in luck! The team are hard at work on the upcoming Magic Millions Broodmare and Yearling sales and we would love to here what best suits your racing needs. With only limited ownership...
read more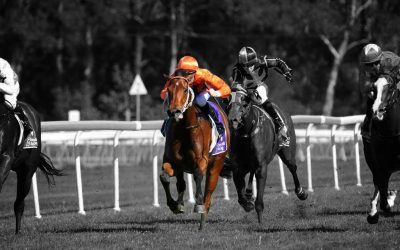 PHULE | May 09, 2022 |Race: 1 - Taree | Margin: 0.20 | Kris Lees / Dylan Gibbons $24,000 WINGHAM CUP FRIDAY 10 JUNE CLASS 3 HANDICAP (1007 METRES)Three wins and two 2nds from 7 starts as PHULE shows what she is made of. She came from a fair way back on a leaderish...
read more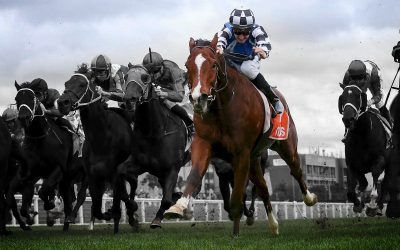 Mankayan | May 07, 2022 | Race: 7 - Caulfield | Margin: 0.20 | Ciaron Maher & David Eustace / Matthew Cartwright $130,000 Take It To The Neds Level Handicap (1600 METRES)MANKAYAN (Intello x Angelic Note) returned to racing winning over an unsuitable trip on the...
read more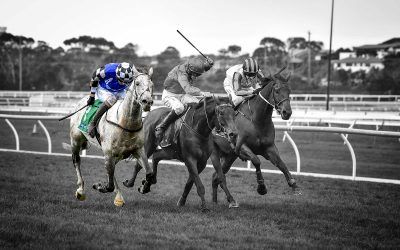 Saunter Boy | May 04, 2022 | Race: 6 - Warrnambool | Margin: 0.40 | Ciaron Maher & David Eustace / S Pateman $175,000 Sovereign Resort Galleywood Hurdle (3200m)THE CHAMP IS HERE! What a jumper SAUNTER BOY (Myboycharlie x Marie Des Fleurs) has turned out to be. He...
read more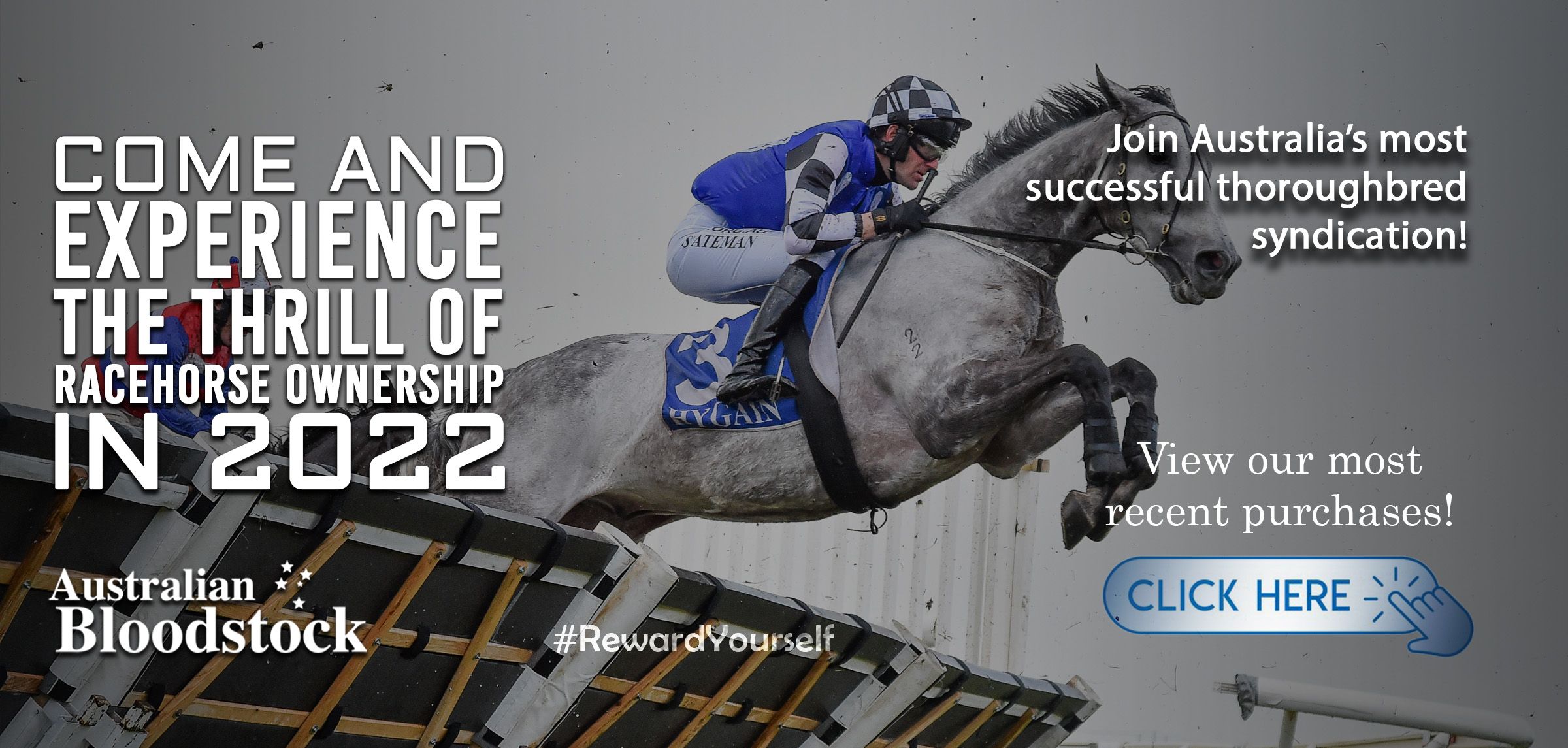 Upcoming Runners
Horse
Date
Race
Track
Fields/Form

Nominations

Royal Confession
May 20, 2022
8 - Inverell
Inverell
Field
Velvet Lady
May 21, 2022
2 - Doomben
Doomben
Field
Allande
May 21, 2022
3 - Warracknabeal
Warracknabeal
Field
Ironclad
May 21, 2022
1 - Morphettville
Morphettville
Field
Ironclad
May 21, 2022
2 - Morphettville
Morphettville
Field
Tinandali
May 21, 2022
7 - Morphettville
Morphettville
Field
Gem Song
May 21, 2022
3 - Doomben
Doomben
Field
Edit
May 21, 2022
8 - Doomben
Doomben
Field
Macleay
May 21, 2022
4 - Dubbo
Dubbo
Field
Absolute Legend
May 21, 2022
1 - Dubbo
Dubbo
Field
Absolute Legend
May 21, 2022
3 - Dubbo
Dubbo
Field
Le Villi
May 21, 2022
2 - Doomben
Doomben
Field
Royal Confession
May 21, 2022
6 - Dubbo
Dubbo
Field
Azarmin
May 21, 2022
4 - Doomben
Doomben
Field
Snowzone
May 21, 2022
8 - Doomben
Doomben
Field
Lunakorn
May 21, 2022
4 - Doomben
Doomben
Field
Lunakorn
May 21, 2022
9 - Doomben
Doomben
Field
Azarmin
May 21, 2022
9 - Doomben
Doomben
Field
Galaxy Belle
May 21, 2022
4 - Doomben
Doomben
Field
Galaxy Belle
May 21, 2022
9 - Doomben
Doomben
Field
Le Villi
May 28, 2022
1 - Eagle Farm
Eagle Farm
Field
Cacofonix
May 28, 2022
2 - Eagle Farm
Eagle Farm
Field
Velvet Lady
May 28, 2022
1 - Eagle Farm
Eagle Farm
Field
Gem Song
May 28, 2022
2 - Eagle Farm
Eagle Farm
Field
Mugatoo
May 28, 2022
2 - Eagle Farm
Eagle Farm
Field
Kamitori
May 28, 2022
3 - Eagle Farm
Eagle Farm
Field
Wandabaa
May 28, 2022
2 - Eagle Farm
Eagle Farm
Field
Velvet Lady
Jun 04, 2022
1 - Eagle Farm
Eagle Farm
Field
Dauvenay
Jun 04, 2022
1 - Eagle Farm
Eagle Farm
Field
Exolay
Jun 04, 2022
1 - Eagle Farm
Eagle Farm
Field
Le Villi
Jun 04, 2022
1 - Eagle Farm
Eagle Farm
Field
Acquitted
Jun 11, 2022
1 - Eagle Farm
Eagle Farm
Field
Ironclad
Jun 11, 2022
1 - Eagle Farm
Eagle Farm
Field
Enchanted Heart
Jun 11, 2022
1 - Eagle Farm
Eagle Farm
Field
Cacofonix
Jun 11, 2022
1 - Eagle Farm
Eagle Farm
Field
Animate
Jun 11, 2022
1 - Eagle Farm
Eagle Farm
Field
Wandabaa
Jun 11, 2022
1 - Eagle Farm
Eagle Farm
Field
Mugatoo
Jun 11, 2022
3 - Eagle Farm
Eagle Farm
Field
Gem Song
Jun 11, 2022
1 - Eagle Farm
Eagle Farm
Field

Acceptances

Askebar
May 17, 2022
7 - Port Macquarie
Port Macquarie
Field
Velvet Haze
May 17, 2022
3 - Port Macquarie
Port Macquarie
Field
Lanova
May 17, 2022
1 - Port Macquarie
Port Macquarie
Field
Terrameades
May 18, 2022
3 - Randwick-Kensington
Randwick-Kensington
Field
Loch Lomond
May 18, 2022
7 - Sunshine Coast Poly
Sunshine Coast Poly
Field
Azarmin
May 18, 2022
4 - Randwick-Kensington
Randwick-Kensington
Field
Phule
May 18, 2022
6 - Randwick-Kensington
Randwick-Kensington
Field
Sequana
May 18, 2022
5 - Randwick-Kensington
Randwick-Kensington
Field
Troll Peninsula
May 18, 2022
4 - Randwick-Kensington
Randwick-Kensington
Field
Recent Winners
| Horse | Date | Race | Margin | Jockey |
| --- | --- | --- | --- | --- |
| Redoute's Image | May 14, 2022 | 5 - Scone | 0.80 | Dylan Gibbons |
| Acquitted | May 14, 2022 | 9 - Eagle Farm | 2.80 | S Clipperton |
| Baltic Coast | May 13, 2022 | 3 - Scone | 0.20 | A Bullock |
| Phule | May 09, 2022 | 1 - Taree | 0.20 | Dylan Gibbons |
| Mankayan | May 07, 2022 | 7 - Caulfield | 0.20 | Matthew Cartwright |
| Saunter Boy | May 04, 2022 | 6 - Warrnambool | 0.40 | S Pateman |
| Luscinia | May 02, 2022 | 1 - Taree | 1.50 | Dylan Gibbons |
| Snowzone | Apr 29, 2022 | 9 - Grafton | 2.50 | A Mallyon |
| Saunter Boy | Apr 18, 2022 | 4 - Racing.Com Park | 0.20 | S Pateman |
| Askebar | Apr 16, 2022 | 5 - Port Macquarie | 0.80 | Shayleigh Ingelse |
| Miss Santorini | Apr 16, 2022 | 6 - Port Macquarie | 1.00 | Shayleigh Ingelse |
| Acrophobic | Apr 11, 2022 | 6 - Tamworth | 0.10 | Dylan Gibbons |
| Daltoro | Apr 11, 2022 | 9 - Grafton | 0.20 | S Cormack |
| Terrameades | Apr 09, 2022 | 8 - Newcastle | 1.00 | Dylan Gibbons |
| Baltic Coast | Apr 09, 2022 | 1 - Newcastle | 3.00 | A Bullock |
| Askebar | Apr 04, 2022 | 2 - Port Macquarie | 0.50 | Bailey Wheeler |
| Velvet Lady | Apr 04, 2022 | 4 - Scone | 3.30 | G Buckley |
| Mo's Crown | Apr 01, 2022 | 6 - Muswellbrook | 1.00 | Jackson Searle |
| Milka | Mar 31, 2022 | 4 - Newcastle | 1.50 | J Bowman |
| Gem Song | Mar 28, 2022 | 7 - Newcastle | 1.50 | J Bowman |
SIGN UP FOR EXCLUSIVE OFFERS ON LATEST PURCHASES
"I would like to take this opportunity to thank you for the exceptional service that you provide.
Your guidance and knowledge has assisted in taking my breeding & racing enterprise to the next level with numerous results in Australia and internationally. Your dedication, professionalism and honesty is a quality unmatched.
Your international selection criteria is unrivalled and putting your own capital into what you recommend speaks for itself in the confidence of how you go about business."
"Winning a black type race overseas (with Delectation) is something I could never have imagined, and I have the greatest admiration and respect for the Australian Bloodstock guys. They are amazing how successful they have been at picking a horse with talent overseas, and bringing them to Australia and winning races. Their strike rate is so good. Big Duke is a prime example. He had won one race in England (at Wetherby) when Australian Bloodstock bought him, and he has since won the Launceston Cup and Manion Cup and Chairman's Handicap in Sydney for us"
As one of the owners of 2014 Melbourne Cup winner Protectionist, the Mendooran (NSW) farmer understandably rated the German stayer's runaway victory, with English jockey Ryan Moore aboard, as his greatest thrill in racing.
"It's been a wonderful association and, of course, still is with Australian Bloodstock. There's no way I could ever have envisaged getting the opportunity to win races all over the world in countries such as Germany, France, Singapore and New Zealand"