Ready for some fun? Come and experience the thrill of racehorse ownership!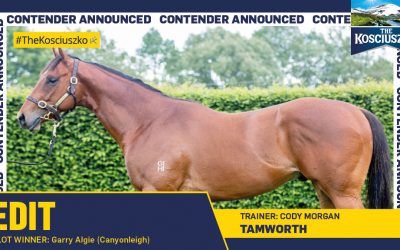 Story by Greg Prichard for racingnsw.com.auLockdown meant Garry Algie almost forgot to buy his tickets in the slot draw for the $1.3 million The Kosciuszko this time around. "I'm sitting at home and an ad came on the telly for the slot draw," Algie said. "I thought to...
read more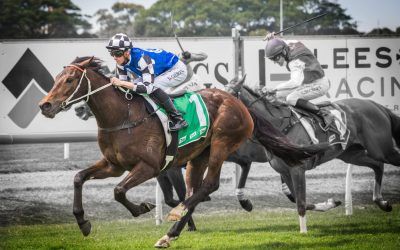 Daysan Sep 18, 2021 Race 1 - Newcastle Margin: 1.30 Kris Lees / Dylan Gibbons $35,000 RED FUNNEL BENCHMARK 64 HANDICAP (2300 METRES)DAYSAN (Temple City x Malibu Pier) made it 2 wins from 3 starts in Australia at Newcastle on the 18th of September. The promising young...
read more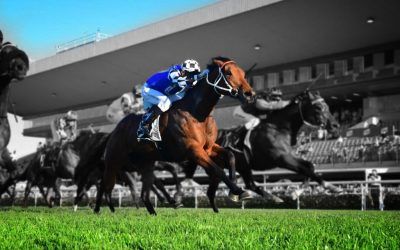 Animate Sep 11, 2021 Race 9 - Doomben Margin: 0.20 Kris Lees / Andrew Mallyon $75,000 MOUNT FRANKLIN Class 6 Plate (1350m)Our boy ANIMATE (Animal Kingdom x Flowerchild) just loves winning! The $115k Magic Millions purchase gives his all whenever he steps out and has...
read more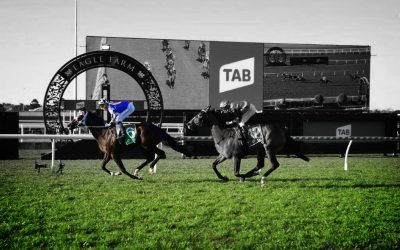 Galaxy Belle Sep 08, 2021 Race 7 - Eagle Farm Margin: 1.30 Kris Lees / A Mallyon $35,000 TAB VENUE MODE BENCHMARK 65 Handicap (1800m)GALAXY BELLE (Redwood x Riverina Girl) just keeps on winning! Going for 3 wins in a row she hit Eagle Farm on the 8th of September and...
read more
No overseas trip this year? That's okay, come join the local fun!
With a group of mates, family or friends, there's nothing quite like cheering your horse home for a win!
Featured Horse!
BRAVE SMASH x MEAD!
◉ INGLIS JULY 2021 ONLINE SALE LOT 160
◉ Trainer: Ciaron Maher & David Eustace
◉ Purchased for $99,000 inc GST
Upcoming Runners
Horse
Date
Race
Track
Fields/Form

Nominations

Lunakorn
Sep 19, 2021
8
Ballarat
Field
Snowzone
Sep 23, 2021
2
Lismore
Field
Mankayan
Oct 02, 2021
2
Royal Randwick
Field
Mankayan
Oct 02, 2021
2
Royal Randwick
Field
Herman Hesse
Oct 02, 2021
2
Royal Randwick
Field
Herman Hesse
Oct 02, 2021
2
Royal Randwick
Field
Mayfair Spirit
Oct 02, 2021
2
Royal Randwick
Field
Ironclad
Oct 02, 2021
1
Royal Randwick
Field
Mayfair Spirit
Oct 02, 2021
2
Royal Randwick
Field
King's Charisma
Oct 02, 2021
2
Royal Randwick
Field
Mayfair Spirit
Oct 16, 2021
8
Caulfield
Field
Rodrigo Diaz
Oct 16, 2021
8
Caulfield
Field
Gold Trip
Oct 16, 2021
8
Caulfield
Field
Mankayan
Oct 16, 2021
8
Caulfield
Field
King's Charisma
Oct 16, 2021
8
Caulfield
Field
Ironclad
Oct 16, 2021
8
Caulfield
Field
Herman Hesse
Oct 16, 2021
8
Caulfield
Field
Gold Trip
Oct 23, 2021
8
Moonee Valley
Field
Ironclad
Oct 23, 2021
8
Moonee Valley
Field
Mankayan
Nov 02, 2021
8
Flemington
Field
Rodrigo Diaz
Nov 02, 2021
8
Flemington
Field
Ironclad
Nov 02, 2021
8
Flemington
Field
Mayfair Spirit
Nov 02, 2021
8
Flemington
Field
Herman Hesse
Nov 02, 2021
8
Flemington
Field
King's Charisma
Nov 02, 2021
8
Flemington
Field
Gold Trip
Nov 02, 2021
8
Flemington
Field

Acceptances

Mo's Crown
Sep 18, 2021
10
Royal Randwick
Field
Lanova
Sep 19, 2021
2
Armidale
Field
Exolay
Sep 19, 2021
2
Armidale
Field
Allande
Sep 19, 2021
5
Nowra
Field
Aquileon
Sep 20, 2021
5
Horsham
Field
Recent Winners
| Horse | Date | Race | Margin | Jockey |
| --- | --- | --- | --- | --- |
| Daysan | Sep 18, 2021 | 1 - Newcastle | 1.30 | Dylan Gibbons |
| Animate | Sep 11, 2021 | 9 - Doomben | 0.20 | A Mallyon |
| Galaxy Belle | Sep 08, 2021 | 7 - Eagle Farm | 1.30 | A Mallyon |
| Hemsworth | Sep 06, 2021 | 3 - Port Macquarie | 2.50 | L Magorrian |
| Daysan | Aug 31, 2021 | 1 - Hawkesbury | 0.80 | J Bowman |
| Saunter Boy | Aug 29, 2021 | 4 - Ballarat | 2.80 | William Mc Carthy |
| Mawaany Machine | Aug 29, 2021 | 5 - Ballarat | 2.30 | S Pateman |
| Herman Hesse | Aug 28, 2021 | 6 - Warracknabeal | 0.20 | H Coffey |
| Galaxy Belle | Aug 27, 2021 | 3 - Gold Coast | 3.50 | J Byrne |
| Winter Thorn | Aug 22, 2021 | 1 - Tamworth | 5.50 | Dylan Gibbons |
| Galaxy Belle | Aug 15, 2021 | 6 - Sunshine Coast | 2.30 | A Mallyon |
| Terrameades | Aug 13, 2021 | 3 - Port Macquarie | 5.80 | Dylan Gibbons |
| Alastor | Aug 06, 2021 | 1 - Tamworth | 0.10 | Dylan Gibbons |
| Ezekeil | Aug 06, 2021 | 5 - Tamworth | 0.80 | Jackson Searle |
| Tawfiq Lass | Jul 23, 2021 | 7 - Tamworth | 4.00 | Dylan Gibbons |
| Phule | Jul 23, 2021 | 5 - Tamworth | 0.80 | Dylan Gibbons |
| Mawaany Machine | Jul 18, 2021 | 4 - Racing.Com Park | 2.00 | S Pateman |
| Alastor | Jul 16, 2021 | 5 - Taree | 1.00 | Dylan Gibbons |
| Galaxy Belle | Jul 11, 2021 | 6 - Grafton | 4.80 | A Mallyon |
| Snowzone | Jul 10, 2021 | 7 - Doomben | 0.10 | A Mallyon |
SIGN UP FOR EXCLUSIVE OFFERS ON LATEST PURCHASES
"I would like to take this opportunity to thank you for the exceptional service that you provide.
Your guidance and knowledge has assisted in taking my breeding & racing enterprise to the next level with numerous results in Australia and internationally. Your dedication, professionalism and honesty is a quality unmatched.
Your international selection criteria is unrivalled and putting your own capital into what you recommend speaks for itself in the confidence of how you go about business."
"Winning a black type race overseas (with Delectation) is something I could never have imagined, and I have the greatest admiration and respect for the Australian Bloodstock guys. They are amazing how successful they have been at picking a horse with talent overseas, and bringing them to Australia and winning races. Their strike rate is so good. Big Duke is a prime example. He had won one race in England (at Wetherby) when Australian Bloodstock bought him, and he has since won the Launceston Cup and Manion Cup and Chairman's Handicap in Sydney for us"
As one of the owners of 2014 Melbourne Cup winner Protectionist, the Mendooran (NSW) farmer understandably rated the German stayer's runaway victory, with English jockey Ryan Moore aboard, as his greatest thrill in racing.
"It's been a wonderful association and, of course, still is with Australian Bloodstock. There's no way I could ever have envisaged getting the opportunity to win races all over the world in countries such as Germany, France, Singapore and New Zealand"