why we are number 1 at buying tried horses
There are a number of different avenues you can take to get involved in racing and one of the most popular is with a tried horse.
This is a horse that is racing now and has some exposed form.
Depending on what you want from your horse racing thrill tried horses are a great way to get involved as you generally know what you are getting and in most cases you will be at the races within 4 to 12 weeks.
Generally speaking the more you spend on a tried horse the better the horse, that is if the person selecting for you knows their business.
The Reason Australian bloodstock has risen to be the world's most successful thoroughbred syndication is we have built from the ground up historical data and information that would be the envy of any Wall Street quantitative analyst.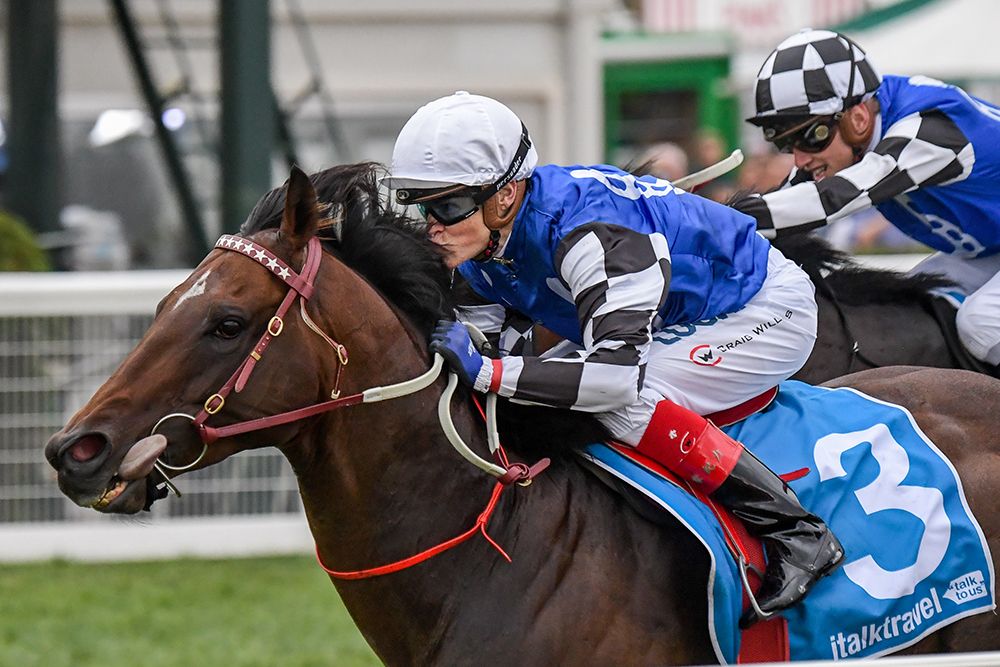 On top of this Australian Bloodstock has the biggest range of connections and network in the world, all of which helps validate a potential purchase and therefore provides an extra layer of risk management when making our purchases.
To give you an idea of what happens behind the scenes, each day we review the previous days racing in the following Countries: Australia, New Zealand, Ireland, France, Japan, England, Germany and Italy.
In reviewing these races we are sent from our overseas contacts "RAW' race footage". The reason it is raw and not just done over the internet is that whenever footage is uploaded small "micro frames" of footage are lost digitally and our whole focus is on times and in timing not only each race but more importantly each section.
If we don't use the raw footage we would never get an accurate make-up of the race and in racing where 1 second can be 6 lengths we don't take any risks with our research.
We record the times for each race with a computer program that has been built with a detailed algorithm that takes into account camera angles etc.
Official times are in some cases non-existent in Europe and in other places can be out by as much as 8 to 12 lengths per race! Once we have the raw times on each race we then take into account a true rating for the conditions including wind, weather and ground to "normalise" each performance.
We then use this information against our historical 28 years of back data to then compare the performance.

Obviously we won't give away all our secrets but below is a brief snapshot of what gets produced.
Below is an example of what we consider the best horse in the world, Almond Eye and what she did on her second ever run when she won a lowly Tokyo Maiden.
Unfortunately she was un-buy-able but the key to this data is it highlights what might be a very good horse.
On the flip side a visually impressive horse that wins by 4 lengths might look like the next Phar Lap but often the times data highlights something very different.

This is just one example of such a labour intense role that we undertake to ensure we have a true understanding of a horses potential or performance.
Having this knowledge and data on each horse gives us a high degree of knowledge and confidence to go and target the horses that are "special".
This information has led us to buy some champions before even their own trainers knew they were champions, and its what makes Australian Bloodstock the world leader in race horse syndication.
Obviously at the end of the day a horse is horse and like any elite athlete they will have their career peaks and maybe get injured but having this type of data available is invaluable and what sets us apart.
Want to get involved in our next tried horse?
SEND US A MESSAGE